Ferrari 488 GTB Debuts in Tokyo

Ferrari 488 GTB is a new model we have seen debuting in the beginning of February. The good news is that it has made it in Japan and now can be officially purchased there. The premiere happened in Tokyo and this is actually the second time the car is shown after Geneva. The event was held in a very special location along the waterway in the city, in the Isle of Tennozu.
Red laser beams expressed the pulse of the 488 GTB. This color wasn't accidental. It was actually in harmony with the exterior paint scheme of the beautiful sports car, covered in Rosso Corsa Metalizzato.
SEE ALSO: Ferrari 488 GTB Promises Extreme Driving Thrills
Special about this car is that it sets a significant benchmark for the sports car field. It is actually exactly 40 years from the launch of company's iconic mid-rear-engined V8 berlinetta, meaning that now the 488 GTB enters a new chapter in the history of cars due to its architecture.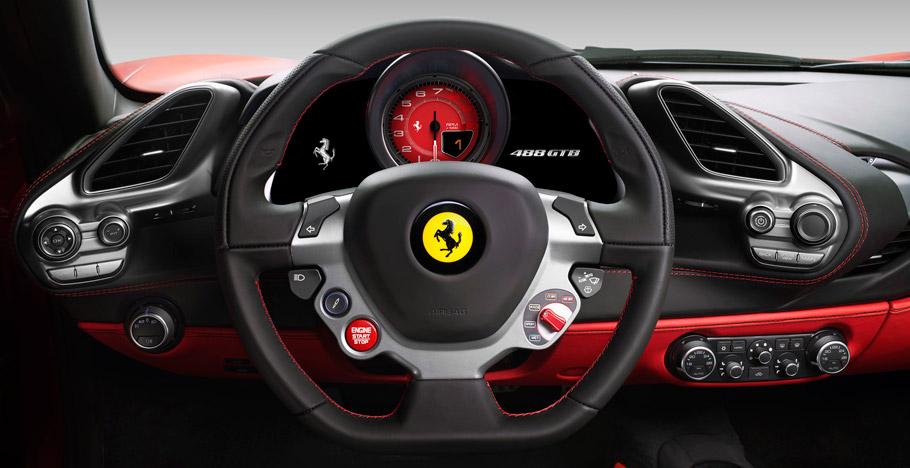 Speaking of which, the body of this Ferrari is made in such way that it offers optimal weight distribution for sportier driving. In addition, the unit that drives the car is the twin-turbocharged 3.9-litre (3902cc) engine, producing 660 hp (485 kW) at 8000 rpm and 759 Nm (560 lb-ft) of optimum torque at 3000 rpm.
The 0-62 mph acceleration happens in 3.0 seconds while the 0-124 mph sprint is covered in 8.3 seconds. The top speed is more than 205 mph. Power is transmitted to the rear wheels via an updated seven-speed dual-clutch automatic gearbox, which unleashes the engine's massive torque smoothly and powerfully right across the rev range.
And if you still wonder what the GTB stands for, well here's the "deal": it is an acronym for Gran Turismo Berlinetta, which is comes to pay homage to its deep roots in company's history.
Source: Ferrari