Capristo Automotive Shows the Real Capability of Ferrari 488 GTB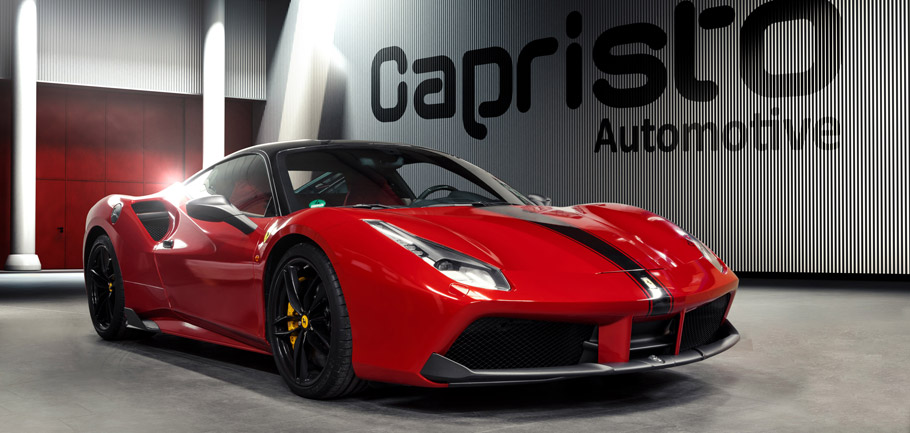 Ferrari 488 GTB is hell of a car. But Capristo Automotive has ways of bringing out even more from it, without adding too much extra equipment. Hence, the company has developed innovative twin flow catalyst and carbon styling parts for the Italian sports car. Oh, and as a matter of fact they will pull out way more than the standard (but impressive) 670 hp from the twin-turbo V8 engine it uses.
At the core of Capristo Automotive's Ferrari 488 upgrade is the high quality sports exhausts that delivers more power and a far greater sound. The system also features valve control and a unique twin flow catalyst.
SEE ALSO: Prior-Design with Yet Another Breath-Taking Ferrari 458 Italia Transformation 
In this project the development engineers set goals to achieve including to bring out maximum performance and best possible sound, as well as to make the changes fully compatibility with the factory electronic systems.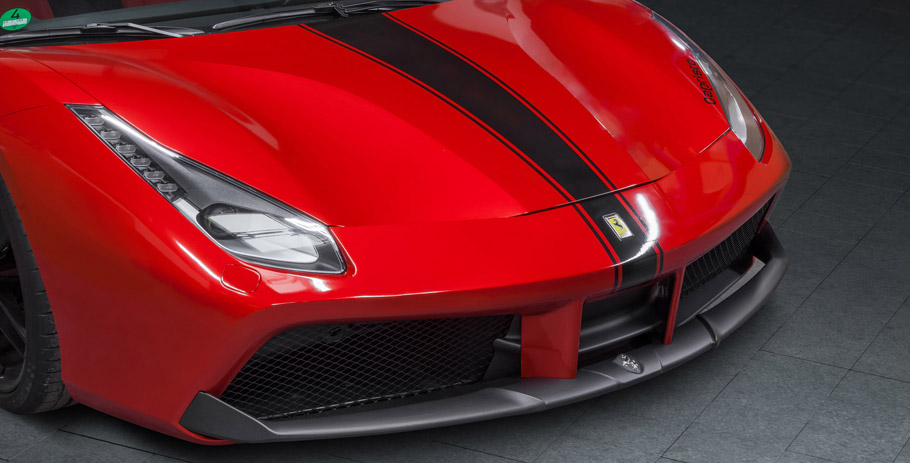 When the engine is started, the twin flow catalyst system sends a portion of the exhaust gases through a high-density catalyst field. In addition, there is a Lambda sensor taking measurements for the ECU. The rest of the exhaust gases are routed through the integrated catalytic converter replacement pipe, which optimally tunes both gas flow and soundtrack.
Furthermore, the Ferrari underwent a development program, including 2,000 km of road and track testing. With some other modifications, the dynamometer recorded 740 hp coming out from the tuned 488 GTB, which is an addition of 70 hp!
Besides the performance update, the supercar also received styling kit. It is entirely made of carbon-fiber and it serves in means of differentiating the Capristo Ferrari 488 from the standard ones. There is for example a front splitter, which gives the nose a more aggressive appearance. In addition, it provides more downforce at speed. At last, the carbon fiber side sill extensions, the aerodynamic exterior mirrors and fuel cap round out the tuning of the Ferrari GTB.
Source: Capristo Automotive