Exclusive: Vilner Reveals a Starry Sky Nissan GT-R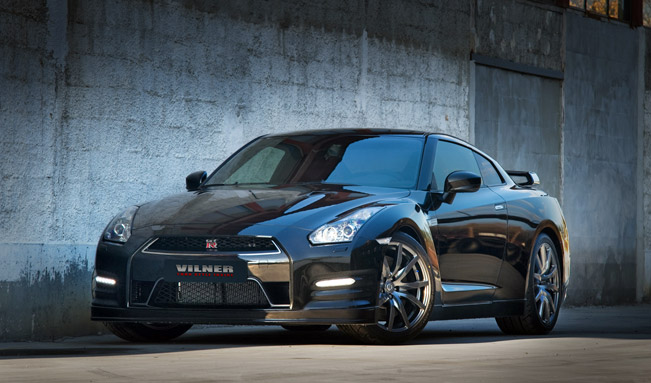 Just ahead of the winter holidays, the Bulgarian tuning company Vilner is making a big Christmas gift to the readers of automobilesreview.com by revealing exclusively and only for them their new and absolutely breath-taking work on Nissan GT-R.
Vilner Nissan GT-R is definitely a very unique project. And this is not only because of the exquisite work and craftsmanship of the professionals, but also because of the "starry sky" ceiling that it includes. Few other cars have the same feature, and as a matter of fact this is the fist car in the tuning history to include such one.
In general the materials used in the interior in this project are the finest leather and Alcantara in black and crimson colors. The seats are mainly in black but include red bands on their borders. Furthermore, another accent here that catches the eye is the red stitching which creates rhomboid forms.
The same motive is seen on the panel, steering wheel, doors and ceiling. And as soon as one looks up to the latter, they see a "starry sky". This amazing effect was the initial client's wish and was achieved with the mounting of LED's.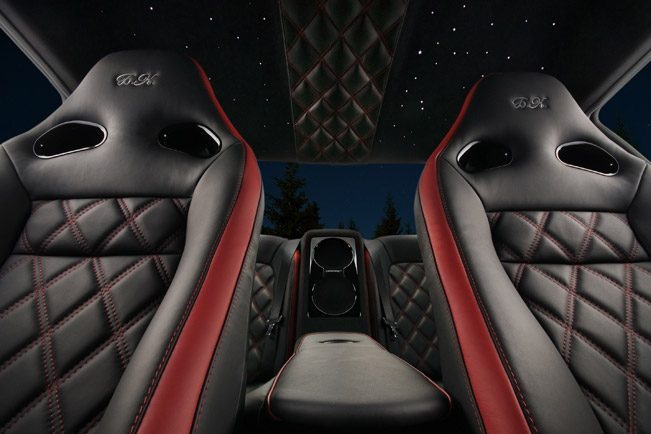 Under substantial transformation underwent all of the plastic elements that could be found in this Nissan. Originally they were in different shades of gray, but after the modification they shine exquisitely thanks to the Black Piano Varnish applied on them.
If one is familiar with the work of Vilner, they must definitely know that the specialist from the tuning team pay a lot of attention to the details. Here they haven't forgotten this philosophy and have even wrapped the rearview mirror in Alcantara. Next, the steering wheel was individually modified and now includes elements in Black Piano Varnish.
As it concerns the edges of the door panels and the center console, here one can see red bands which give the GT-R additional sport spirit and visual stance. According to client's wish, there were also added an iPAD and a stand for it.
Source: Vilner