Vilner Nissan GT-R – The Power of the Dragon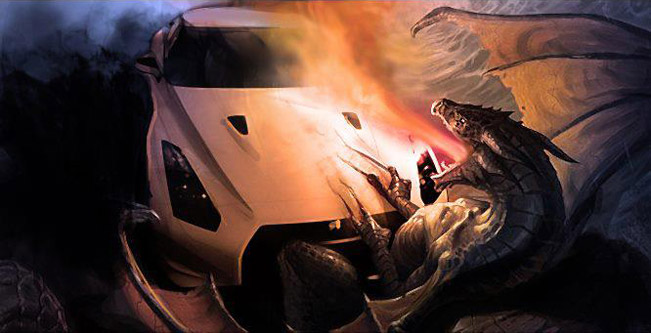 It must be a great start of the new week, since the first news we have for you today is from the outstanding Bulgarian tuning company Vilner. I must admit that I have always been keen on the work of these specialists, but this time they have prepared for us something which has surpassed all expectations.
Vilner Nissan GT-R is the name of the project and it is exquisite and more than stylish. The beginning was when the customer contacted the professionals with the plea of non-standardized transformation of his Nissan.
Then, the studio stepped in and decided to manifest an idea which aligns elements of a dragon. After all it is the year of the dragon, the customer is Asian, the car is exotic and sporty – everything fit together perfectly and hence the project was immediately approved.
The next step was doing the hard work and starting the transformation. Vilner began working on the interior design, where the designer drew a dragon, which later was embroidered on the car's roof, and in the trunk. By the way the latter was covered with Alcantara as well.
Just take a look at the pictures of the interior and you will see how marvelous this embroidering was done: the body of the dragon winds around the seats, and passes through the center console. Furthermore, this effect was further enhanced by the relief effects resulting from the combination of leather and embroidery.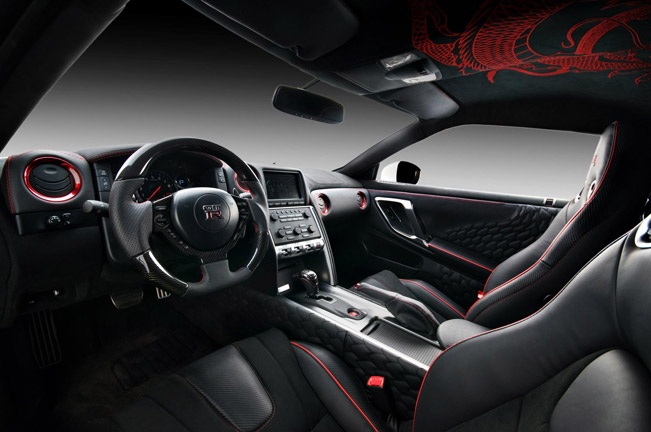 As a matter of fact, every single element of the body of the dragin was hand-drawn personally by the designer on a pattern inside. And the result is that the dragon can be felt for real. Gong further into details, Vilner stayed true to its own pure style, and used black as a base, combining it with black Alcantara and black carbon leather.
Moreover, the same style was given to the dashboard, the door panels and the black console. The red edges emphasize the shape of the seats and correspond with the dragon at the roof and the red decorative seams on the dashboard.
Other interesting details to be highlighted are the carbon used for the steering wheel and gear shifter, and the red chrome paint utilized for some minor details. The red elements are not random, because this was the original color of the GT-R, which eventually received a white mat foiling finish. The exhaust pipes are made of titanium, and the original ones were increased from 440whp up to 530whp.
Source: Vilner