2024 Nissan GT-R: Starting at $120,990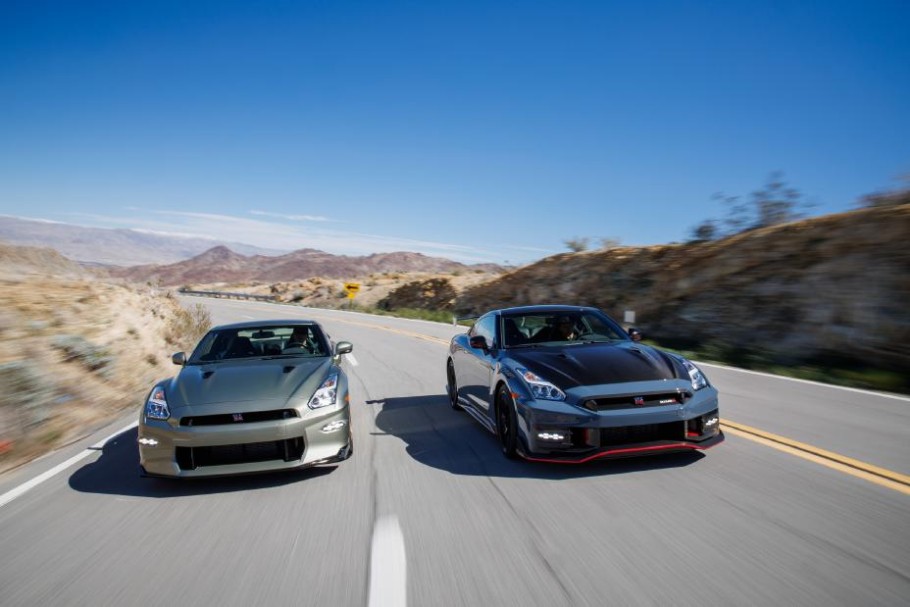 The 2024 Nissan GT-R is being sold in limited quantities this spring at certain U.S. Nissan dealerships, starting at a Manufacturer's Suggested Retail Price (MSRP) of $120,990. The GT-R NISMO will be available for purchase this summer.
Enthusiasts of the iconic Nissan nameplate will be thrilled by the updated bodywork that improves downforce, the reintroduction of the T-spec® model, and the launch of heritage-inspired colors.
All grades of the 2024 Nissan GT-R have newly designed front and rear fascias, rear wings, and other body components that increase aerodynamic downforce, decrease drag, and provide confident, responsive handling. The GT-R NISMO features a new rear wing with a surface area that is almost 10% larger than before, supported by swan neck-style supports.
The GT-R maintains its unwavering commitment to driving excitement. To celebrate the updated exterior design of the GT-R, the T-spec special edition model returns and is being introduced for the first time with the GT-R's updated exterior styling. The T-spec model provides a middle ground between the GT-R Premium (565 horsepower) and NISMO (600 horsepower2). The NISMO and T-spec models will be highly exclusive and produced in limited quantities.
The GT-R T-spec improves upon the already impressive base of the GT-R Premium with wider front fenders, NISMO carbon ceramic brakes, gold-painted RAYS® forged wheels, a dark Mori Green interior color, unique semi-aniline and suede interior upholstery, and other enhancements.
The T-spec model comes in two exclusive exterior colors that are sure to excite GT-R fans. The first is Millennium Jade, which pays tribute to one of the rarest GT-Rs ever made - the R34 GT-R V-Spec II Nür. The second T-spec-exclusive color is Midnight Purple, which is a contemporary interpretation of the Midnight Purple III color that became famous on the R34 GT-R V-Spec.
Furthermore, the GT-R NISMO now comes with a NISMO Appearance Package that includes exclusive RAYS® wheels with red accents, a unique clear coat applied to the carbon fiber hood, and an exclusive engine cover. For the first time, the GT-R NISMO also features a front limited-slip differential to enhance the driving experience.
Manufacturer's Suggested Retail Prices for the 2024 Nissan GT-R:
| | |
| --- | --- |
| GT-R Premium | $120,990 |
| GT-R T-spec | $140,990 |
| GT-R NISMO | $220,990 |