EXCLUSIVE: Vilner Resurrects Alfa Romeo Zagato Roadster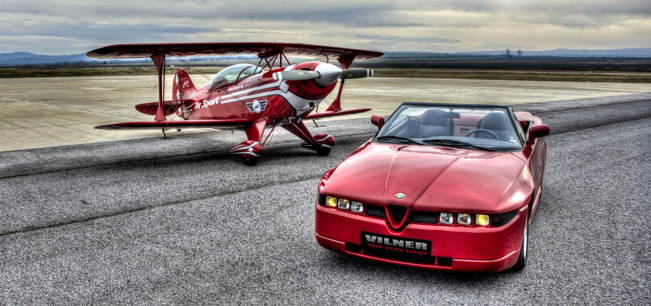 Almost a month ago we have seen an upcoming project heading our virtual pages. The exceptional Bulgarian tuning specialists from Vilner has just disclosed their unique restoration work on the emblematic and legendary Alfa Romeo Zagato Roadster.
The two-seater convertible was produced from 1992 until December 1994. More interestingly is the fact that only 350 units of it were planned for production. However, only 284 cars of the model were eventually made.
A logical conclusion is that this makes the RZ the lowest production Alfa Romeo in the automotive history. And even more, this fact makes the car a true collectible which is now searched worldwide.
The car has received a full treatment and is fully serviced, despite the difficulties that professionals at Vilner have encountered in finding the needed parts. Firstly, they have put their attention and endeavors on the chassis, exhaust system, engine. Here, the engine covers are painted in red matt, which entirely reminds of Ferrari style.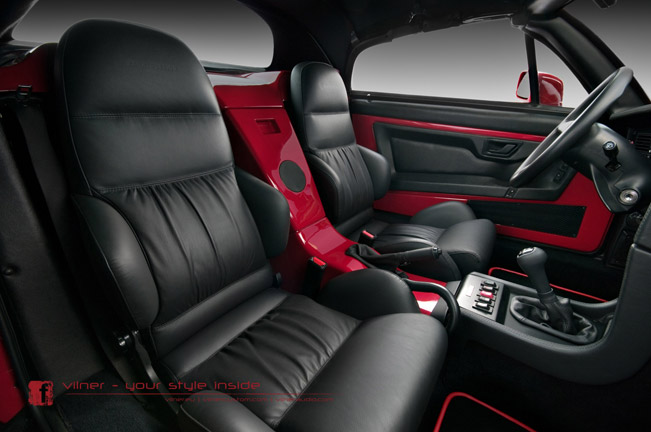 Secondly, Vilner replaced all seals which needed substitution and then created all new hood for the Zagato Roadster. In order to make the vehicle look like it has just come out of the factory, it was painted in its original red color, and in addition everything throughout the interior was renewed.
To be more precise, Vilner has resurrected the interior of the RZ by equipping it with new floor mats, door panels, dashboard, center console, two seats, steering wheel and transmission. The only element which is absolutely new to this car is the sport wheels.
In the end, the tuning company revealed that all the work done on the Alfa has led to one more new happy customer who is based in Germany. And if you want to see more pictures of this project's working process you should definitely visit Vilner's official Facebook page, where in addition you will get inspired daily!