Alfa Romeo Brera Italia Independent by Vilner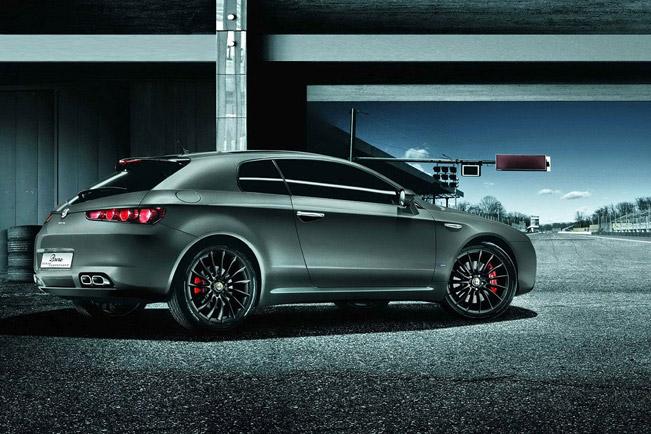 Alfa Romeo Brera Italia Independent by Vilner is not just a car but a special project that needs attention. The Brera is one of the most beautiful machines that Alfa Romeo has ever created. It has brilliant shapes and features capricious but at the same time rewarding Italian engineering. This coupe has been designed by Giorgetto Giugiaro, but at the same time it was also customized by the designers of Italia Independent, who made it even more beautiful.
An interesting fact is that this car is named after an area in Milan's historic city center is located. Brera is a small neighborhood called by natives "the area of ideas". Here is where the Academy of Fine Arts and the office of the editors at Corriere della Sera are located. Not to mention the splendid fashion boutiques as well as antique shops.
In this fashion, the designers at Italia Independent have created a special edition of Brera, which can be recognized by the typical paint - titanium mat. Other distinctive features include the black wheels which are reminiscent of motor rotors of a jet plane and the bloody red brake calipers with handwritten Alfa Romeo inscription.
Inside, Brera Italia Independent gets carbon fiber on the center console and steering wheel, red rings on the controls and contrast red stitching. But can all this be developed even more and go a step further?
Here is where the designers at studio Vilner step in. Due to their refinement, this Brera gets improved with mixture of nappa leather, Alcantara and genuine snakeskin. They have also added more carbon, red contrast stitching, seat belts in the same color and embroidery that depicts East Asian dragon.
Vilner however, did not dash out of the picture Italia Independent. On the contrary, they have preserved the original ergonomic steering wheel, its carbon fiber elements and those on the center console, and the engraved aluminum plates built into the headrests of the front seats.
But the details and accents in this Vilner's project are much more. The seats have been visually reinforced by horizontal red stripes, which have been made of smooth nappa leather. Red belts and small accents on the locking mechanisms complement this image. The door panels have been wrapped in natural black leather with contrast red stitching. The result is reinforced with nappa red stripes that can be seen on the seats.
Take a look at the ceiling which is made ​​of Alcantara and gives shelter to embroidery of a dragon. The same motif is located on the backs of the front seats. Focus on the middle part of the dashboard and the doors. Instead of the standard plastic strips, this Brera gets pure black snakeskin.