Alfa Romeo Mito Refined By Vilner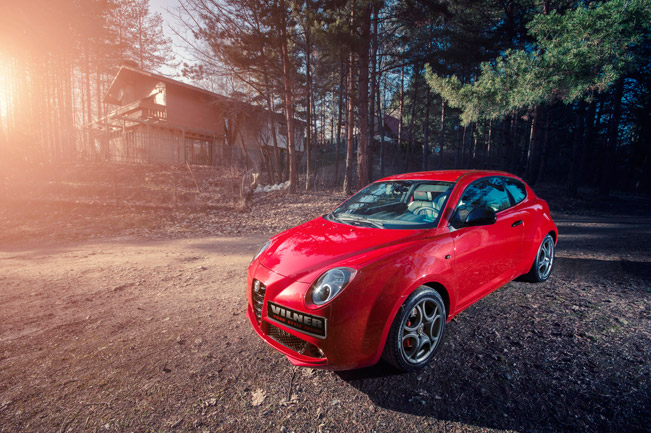 The tuning experts at Vilner have prepared for us today an exclusive project which has captured our hearts and minds. Alfa Romeo Mito is called by the designers "hooligan". Of course - metaphorically. Besides the exclusive pictures, which you are first to see, they have also disclosed information of how the restyling process went.
Originally, the Alfa Romeo Mito is powered by 1368 cubic meters 1.4 Turbo engine that is capable of generating 155 horsepower (114kW) and 230 Nm (170 lb-ft) of torque. These figures weren't enough for Vilner, and therefore the powertrain was optimized.
After the modification, the 1.4 Turbo unit was ready to deliver a total of 200 hp (147kW) and 279 Nm (206 lb-ft) of torque. Then, the specialist continued with the enhancement of the exterior.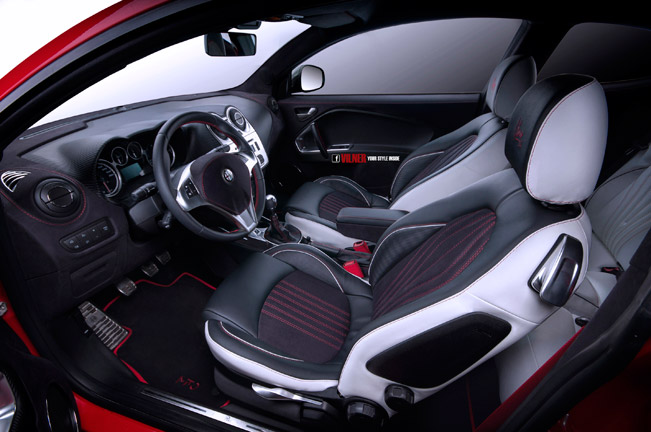 Probably, the first association with an Italian car is the color red. This Alfa Romeo exterior has been finished in exclusive red lacquer that features a pearl effect. In contrast to this color, the tuners decided to give a black lacquer varnish treatment to the side mirrors, door handles, grills, tail-light rings and diffuser.
Other highlights here make the headlights, the 17 inch rims and wheels and the exhaust-end pipes that were decided in matt-grey. Inside, the luxury treatment continues with the extensive use of nabuck, Nappa and carbon leather. Of course, these materials come to support a complete re-design of the interior.
Further modifications inside include the plastic elements that were metallized and now sport aluminum effect, front seatbelts in red and accents on the floor mats in the same color. An individual traveling bag made in the same style and materials as the car was also exclusively provided for this project. Vilner Alfa Romeo Mito has a price of 13 000 Euro.
Source: Vilner