Dongfeng and Renault to Produce Fluence Z.E. Inspired Models for China

Dongfeng and Renault are planning the production of the first electric vehicle in China. This big news was announced on the occasion of the visit of ZHU Yanfeng, Chairman of Dongfeng Group, at the Renault R&D center. Dongfeng Renault Automotive Company (DRAC) proudly announced that as a result of the joint venture between the two companies, DRAC will produce an electric vehicle that is based on the Fluence Z.E.
What is more, the electric vehicle (EV) will be entirely produced in China, at the Wuhan plant. The start of the production is planned for 2017. The name of the new EV will be commercialized under a local Dongfeng brand and will be distributed in the Chinese market only.
SEE ALSO: 2012 Renault Fluence Z.E. Priced at £17 850

It is obvious that Renault is taking a step further in the development of global strategy for minimizing the CO2. Whether this EV will be successful in the Chinese market, it is only a matter of economics and individual eco-mindfulness.
However, this is a strong statement, considering that China is one of the courtiers that currently produce the most CO2. In other words, this agreement is "part of the will of both the Renault Group and the Dongfeng Group to propose mobility solutions for sustainable development".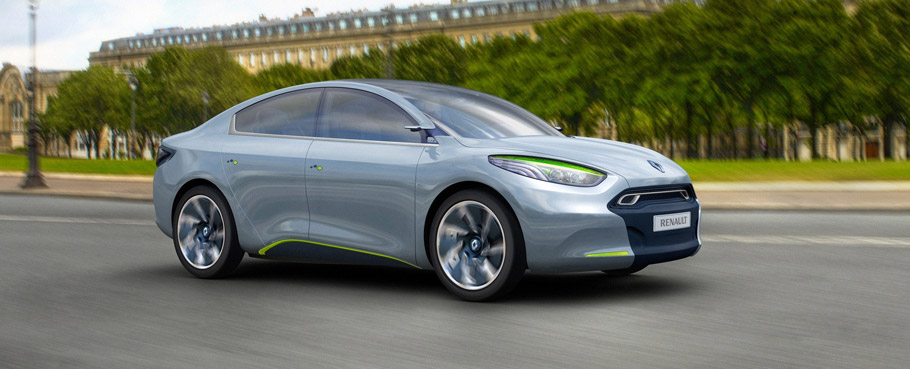 If the future Chinese EV is entirely based on the Fluence Z.E. (Zero Emission), then we can expect to see a stylish five-seater, four-door sedan, which has 95HP (70 kW) and 226Nm (167 lb-ft) of torque. Hopefully the range will be extended, since it is now 185 km (115 miles).
Well done, Renault, well done! We keep our fingers crossed for more eco-positive news like that.
Source: Renault