2012 Renault Fluence ZE Price - £17 495
Renault has announced the new price tag for 2012 Fluence ZE, which is now offered for £17 495 OTR after the Plug-In Car Grant, plus battery hire from just under £70 per month.
The 2012 Fluence ZE is powered by a synchronous electric motor with rotor coil – 95PS ( 70kW) at 3 000RPM and 226Nm (167 lb-ft) of torque. Its range is more than 115 miles (178 km).
The car features electronic driving aids – ABS and ESC, which have been recalibrated to match the different weight distribution resulting from the addition of the battery. Fluence Z.E. is extensively equipped for its segment, with safety features including double seat belt pretensioners and 6 airbags as standard.
The last of Renault's bold four-model Z.E. range, ZOE, is primed to cause a stir this Autumn.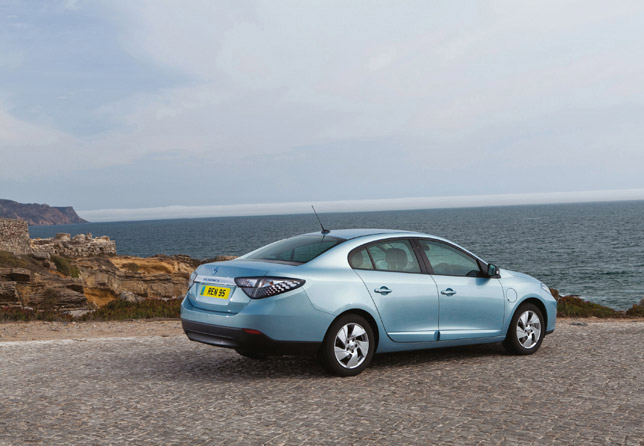 Source: Renault