3D Design BMW F10 M5 offers more aerodynamism
3D Design BMW F10 M5 is a vehicle which will definitely grab the attention of anyone who's into tuning. As exceptional as BMW, this car now can show off some really cool style.
This is happening thanks to the outstanding work of the professionals from 3D Design. They have managed to embellish the boisterous E39 M5 model of the German brand.
In details, the 3D Design program for the F10 M5 includes wide range of carbon fiber aerodynamic accessories which feature front lip, low splitters, side skirts, rear diffuser, and trunk spoiler. Additionally, there is also a roof spoiler from the existing F10 line available.
Furthermore, there is additional work to be done in terms of aerodynamic improvements. In facts, 3D Design will have their trademark exhaust system created with their technology partner Arqray.
In details, the exhaust will be made of stainless steel with quad 100mm tips. Of course, this will delivers aggressiveness that perfectly matches this tuning. The exhaust will be made available in both a JASMA spec as well as Export spec.
Moreover, the work on the car will include another partnership – this time with Ohlins, where both companies will collaborate to bring about full suspension components line and external reservoir race application.
What is more to add here is that the already great BMW interior will be further enhanced by 3D Designs trademark pedal set, floor mats, and a gauge pod for more serious applications.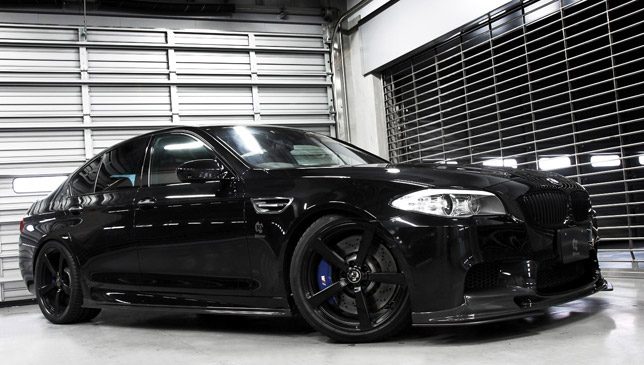 Source: IND