Carlex Design with Another Fantastic Project: Z4 Rampant

BMW Z4 Rampant is the lane of the latest design project of the tuners at Carlex Design. They have become so famous because of their exquisite and detailed work. Just take a look at any of their projects and you'll see what I'm talking about. This BMW is no exception. The car looks breath-taking due to its heavy customization.
Exterior
The unique design of the first generation Z4 roadster combines perfectly contemporary shapes with the stance and structure of model. The exterior has been covered with a two-tone silver and grey foil, thus giving the car its unique visual appearance.
SEE ALSO: This is Carlex Design BMW M3 the Black Spinell! 
What is more, the "outside" design is also characterized by the gun metal alloys and the custom front and rear bumpers. In addition, at the back we see the presence of a quad exhaust system and one-off carbon fiber rear diffuser.
Interior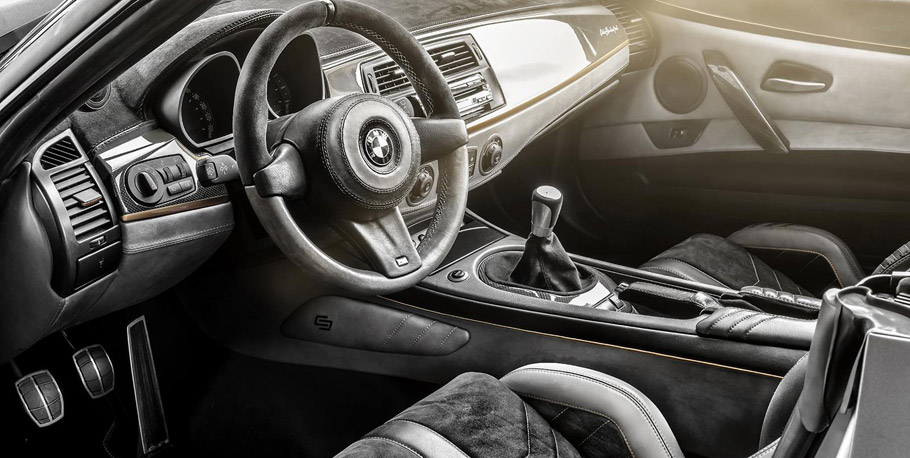 From the inside, the vehicle is even more heavily customized. The tuners have used exceptional aniline grade leathers that seem vintage, like the black Alcantara and buffalo leather for example. They have been complemented by hand painted carbon parts. Even the audio system was covered with paint.
This one-off combination of style, textures and colors perfectly matches the untamed spirit of the V8 engine under the bonnet of the Z4, doesn't it?
Source: Carlex Design via Facebook