Say goodbye to the sensational Z4 as BMW ceases its production

Last Z4 E89 sDrive35 comes in charming Valencia Orange Metallic
The production of a legend has ended and BMW has done this without fireworks. The last BMW Z4 E89, being an sDrive35 was built a few days ago. Being on the market since 2009, the second generation Z4 has been manufactured in more than 115,000 units. The official end-day of the BMW Z4 E89 production, which will be left in history, is August 22nd.
The last Z4 sDrive35 comes in stunning Valencia Orange Metallic. There is nothing extraordinary that differentiates it from other models. In other words, the final edition pumps out 340 hp from its twin-turbo six-cylinder engine, N54.
SEE ALSO: BMW Reveals Z4 Facelift and You Will Not Expect to See This 
But weep not! Because this isn't the end of the attractive two-seater. BMW and Toyota are currently developing the so called Z5 with codename G29. Both models, old an new, have many similarities, but unlike the metal roof on the Z4, the Z5 will sport a soft top. This is beneficial, because it will definitely make the new car faster by at least lowering the weigh of the vehicle. In addition, the trunk will be quite more spacious.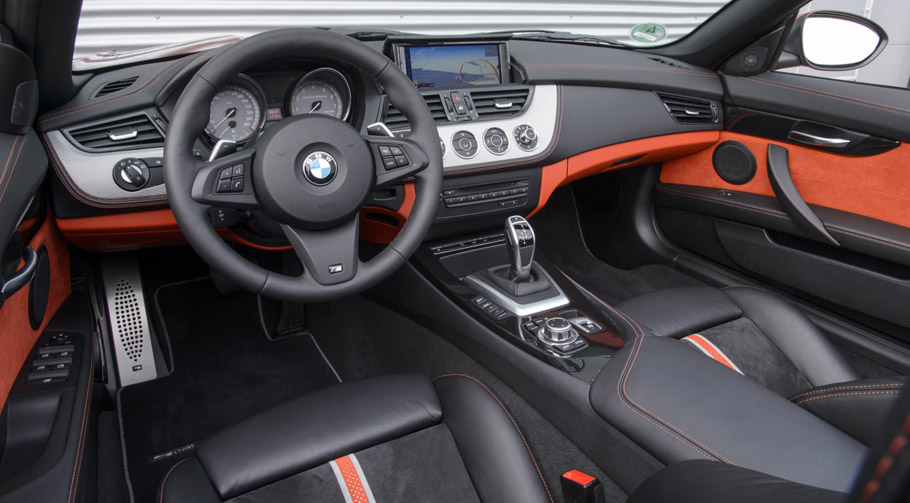 Rumors are saying that the Z5 roadster will be officially revealed in 2017 during motor events in Europe, while its production is planned for 2018. There is one other exciting news about the Z5. It is expected to be equipped with powerful BMW engines, except for the hybrid variant of the car, which will be driven by a Toyota powertrain.
What will actually happen? Let's wait for some official information from BMW.
Source: bimmertoday.de