BMW Reveals Z4 Facelift and You Will Not Expect to See This

2016 BMW Z4 Facelift has just been revealed with an abundant set of pictures, which you can view in details in the gallery below. What was surprisingly stunning was that the Bavarian company did not release any press release with the images. And there was no reason for doing so.
And here is what we didn't expect: the 2016 BMW Z4 does not include any changes but one – a new exterior paint scheme in its color range. Called Estoril Blue, this exterior color is very special, because (if you are a BMW fan you should know) it is offered for exclusive models only. Take for instance the M-Series.
In addition, the Estoril Blue is available for the Z4 for the very first time, which makes it a very strange fact. In my opinion, at least.
SEE ALSO: Carlex Design with Another Fantastic Project: Z4 Rampant 
Everything else in the car is staying the same. That's not something to worry about, because the Z4 Roadster offers the ultimate driving experience. It was designed to make every single drive an indulgence.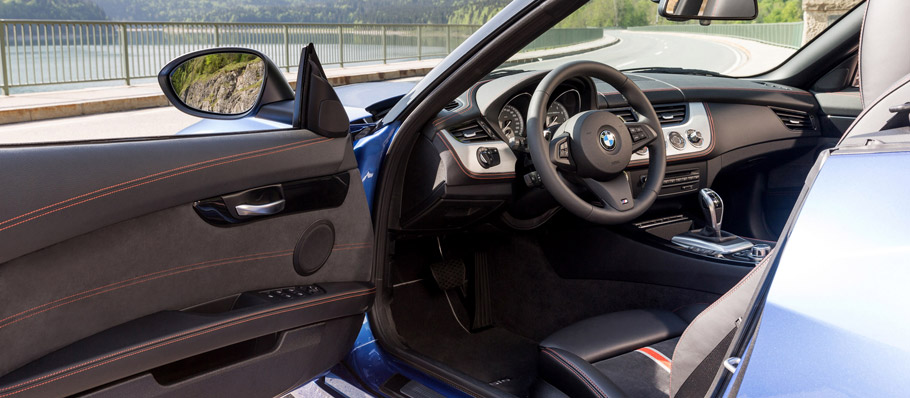 Its unique design features stunning hardtop and elongated hood that combined with the capability of the car, create unique open-top experience. In the range are featured powerful engine options, but the mightiest one is the four-cylinder TwinPower Turbo.
It displaces just 2.0 liters, but still has the power to generate 240 hp (176 kW) and 352 Nm (260 lb-ft) of torque at just 1250 rpm. The potent thrust kicks in right from the start and continues all the way up to 4800 rpm.

What is more, the sDrive rear-wheel drive system allows for a perfect 50/50 weight distribution, meaning that the car delivers power more precisely.
The Estoril Blue Z4 will be available to order from the next month and will be only an option for the Z4 equipped with the M Sport Package.
Source: BMW