BRABUS goodies for Mercedes E-Class AMG and S-Class AMG
Brabus has introduced some very interesting upgrades for the Mercedes E-Class with AMG Body Styling and S-Class with AMG Body Styling.
The upgrades for the E 63 AMG include - a front spoiler lip, a diffuser and rear spoiler. There are also a centrally located reflector, and stylishly blends with the rear bumper. It has cutouts on either side for the tailpipes of the production exhaust or of the BRABUS quad sport exhaust system.
The upgrades for the S 63 AMG include – a new front spoiler, modified rear spoiler and diffuser.
The tuning company also offers BRABUS Aerodynamic-Enhancement Kit and Flap Control Exhaust for both - the E 63 AMG and the S 63 AMG.
In addition, Brabus also offers custom-tailored BRABUS Monoblock wheels with diameters of up to 20".
BRABUS front sport fenders, available for all E- and S-Class models, are yet another visual delicacy. There are, of course, a number of engine tuning components for the mighty 6.2 liter V8 and the twin-turbo 5.5 liter V8.
The interior also offers a wide open playing field for refinement. The BRABUS upholstery shop uses supple leather and Alcantara to adapt the interior to the customer's personal preferences down to the last detail. Other instruments of cockpit refinement are carbon-fiber and exotic wood trim elements available in any desired color and in a number of different designs.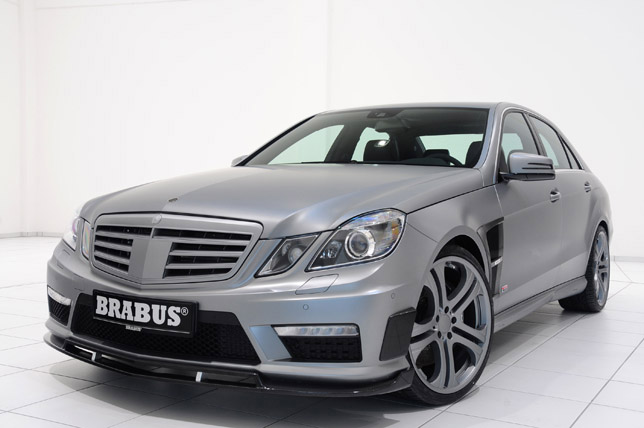 Source: Brabus