Audi R8 Spyder: The Star at the New York Auto Show

Elating open-air driving, combined with aggressive drivetrain power: this is indeed the essence of the new Audi R8 Spyder, brand's purest and advanced vehicle, especially created to be the star at the New York Auto Show. With its naturally-aspired V10 engine and refined drivetrain components, this sweetie has a lot to demonstrate. So, let's check it out!
Construction and drivability features
The new R8 Spyder offers lightweight body and improved body architecture that contributes to the overall performance and agility. Also, the aluminum and carbon-fiber elements further improve vehicle's stability and dynamics. In fact, the aluminum components make up almost 80% of the body weight, while the special construction ensures stability and comfort.
Drivetrain system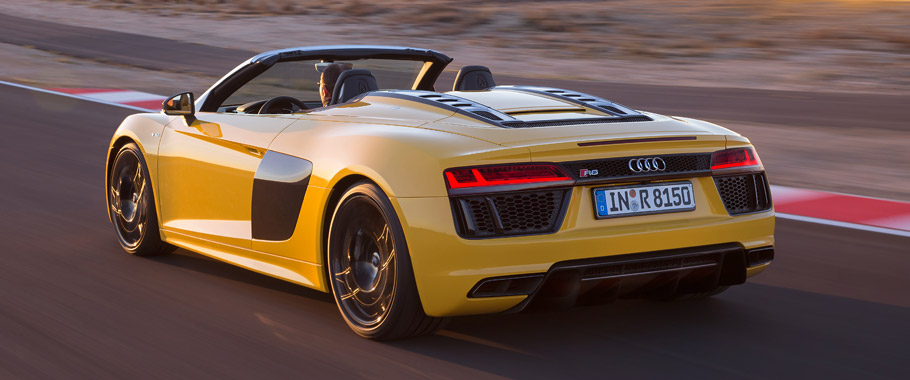 The powerful mid-mounted engine with dual injection system is indeed a 5.2-liter machine with dynamic throttle response and distinctive sound that would impress event the Audi skeptics out there. This beast produces a total of 540hp (397kW) and 540Nm of torque at 6,500 rpm. But what does all of this mean? It means that the vehicle accelerates from 0 to 100km/h (62mph) in mere 3.6 seconds and chases a top speed of 354km/h (197mph).
In terms of fuel efficiency, the drivetrain system is capable of returning up to 24.1mpg and 277g of CO2 per kilometer.
SEE ALSO: 2017 Audi A4 Embraces the Rock and Roll Lifestyle [w/videos]
Additional systems that worth mentioning are the seven-speed S tronic geabox that offers incredibly fast gear shifts, Audi Drive Select System with four modes for even better road domination.
Additional equipment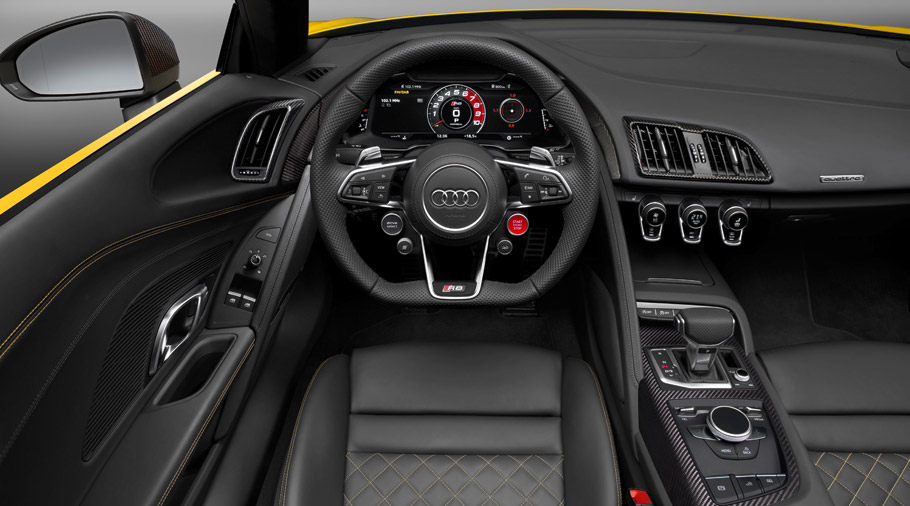 Customers will be pleased to know that this vehicle offers sporty and comfortable seats with highly contoured seat shape, extended list of interior gadgets, optional equipment that adds front spoiler, diffuser and sidebars in carbon.
Source: Audi