Aston Martin Rapide S Hybrid Hydrogen To Compete At Nurburgring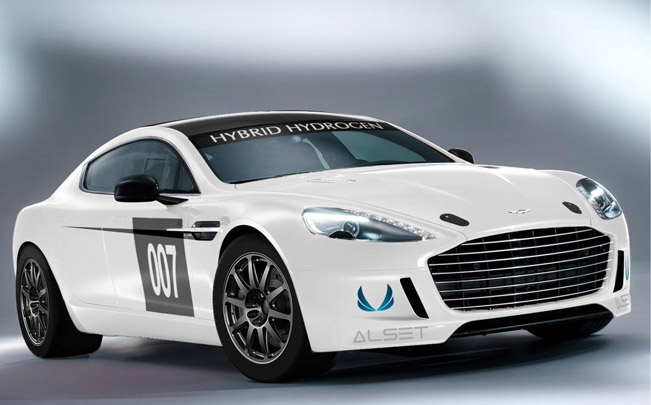 Aston Martin Rapide S Hybrid Hydrogen Race Car is going to compete at the 41st ADAC Zurich 24 Hours of Nürburgring next month. This is the first hybrid hydrogen car created by the British brand, which is based on the Rapide S four-door, four-seat sports car.
This means that this hybrid is going to be not only the first hydrogen-powered car to compete in an international event but also the first zero CO2 emissions sports car to complete a race pace lap at the Nürburgring 24-hour race.
The model was created with the help of the hydrogen experts at Alset Global. The specialists at both brands have developed a prototype twin turbocharged 6.0-litre V12 engine that will power the race car.
Furthermore, this Aston Martin vehicle is able to run on pure gasoline, pure gaseous hydrogen, or a blend of both. For instance, when in pure hydrogen mode the car delivers zero emissions while emitting only water from its exhaust.
In addition, this Hybrid Hydrogen system consists of a hydrogen fuel rail, storage tanks and proprietary engine management system. The result is flexibility in the control of the combustion process: either pure hydrogen, gasoline or both can be chosen in order to generate maximum power, acceleration and CO2 reduction.
Safety was also considered a major component in this project. The system features four ultra-high strength carbon fibre tanks holding a total of 3.5 kg of hydrogen stored at a pressure of 350 bar. The two tanks are positioned next to the driver and two - in the boot of the car.
Showing a great capability of enhanced performance, the unit under the hood of the Aston Martin Rapide S Hybrid Hydrogen has a top speed of 190 mph and sprints from 0 to 100 km/h in just 4.9 seconds.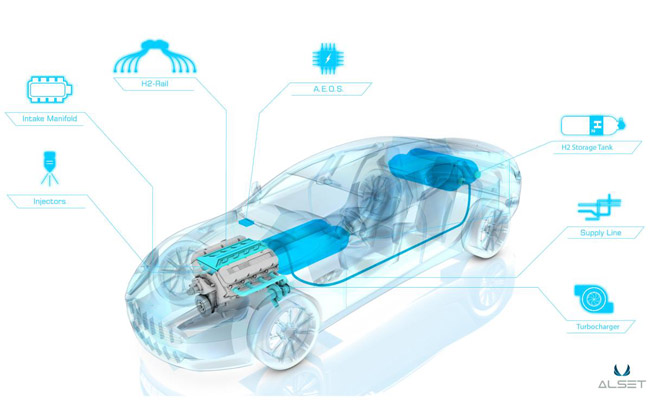 Source: Aston Martin