2014 Aston Martin Rapide S To Debut In New York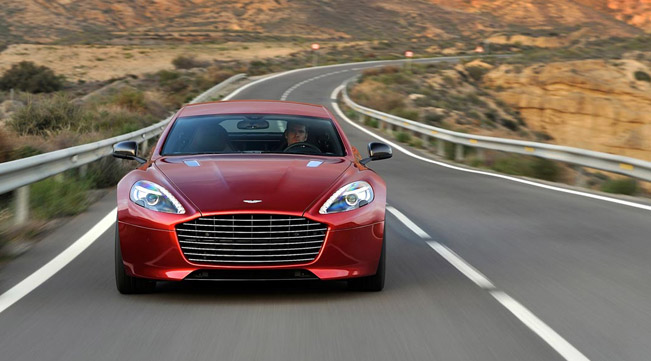 2014 Aston Martin Rapide S which was officially unveiled in January is now set to make its North American debut at the 2013 New York International Auto Show. There it will be showcased alongside the new Vanquish and DB9.
Rapide S is equipped with the powerful V12-engined that is capable of producing 550 hp (404 kW). The luxury four-door Aston Martin has been redesigned and re-engineered in order to reestablish its position as world's most beautiful four-seat sports car.
The model includes extensive design and engineering enhancements which makes it even more desirable and refined. For example its more assertive front fascia speaks for more aggressiveness as well, and all this is thanks to the new full grille.
The new front end design is matched at the back by a new rear deck profile which comprises of a more pronounced boot lid 'flip'. The improved aerodynamic and aesthetic improvements also strengthen the sporting nature of the Rapide S.
In terms of power the peak torque reaches 457lb.ft (620Nm) at 5,500rpm. Meanwhile an even more marked improvement in torque occurs lower down the rev range, as pulling power rises by more than 30lb.ft (40Nm) between idle and 4,000rpm with an additional 37lb.ft (50Nm) available at 2,500rpm.
These numbers speak that for the sport car is effortless to accelerate from to 0 to 100 km/h in only 4.7 seconds for the new model. The top speed is electronically limited to 190 mph.
2014 Aston Martin Rapide S is on sale now priced at $199 950 USD. The first customer deliveries will start in June.
Source: Aston Martin