Aston Martin DB9 GT Unveiled. Debut to Take Place at 2015 GFS
Aston Martin DB9 GT is finally here. The luxurious British vehicle maker demonstrates the most interesting and stunning DB model to date. And as any Aston Martin vehicle, the DB9 GT comes with style, mighty presence and stunning power. And when we talk about power, the latest family member delivers 547 hp (402 kW) via the 6.0-liter V12 engine. And something more, the debut of Aston Martin DB9 GT will take place at the Goodwood Festival of Speed and will also demonstrate the stunning power in action. So, let's see what the Aston Martin team prepared for us.
Aston Martin DB9 GT: Modern and Classical blend together
As you know, since the debut back in the 1950's the DB models became a sort of synonym of 'beautiful and luxurious vehicle'. Now, the latest DB model also bring that elegant and yet mighty presence, so well-known for Aston Martin vehicles. But something more: the car has kept some of the classical lines and features, but the engineering team has included and numerous modern components, so the vehicle feels good in our era.
SEE ALSO: Aston Martin Will Thrill 2015 GFS With its Biggest Appearance
Aston Martin DB9 GT and its drivetrain system
Definitely one of the most interesting parts of the car is the V8 engine, but there are another interesting components. For example, the special Touchtronic II six-speed gearbox, that comes with the special electronic shift-by-wire control system. The elegant pair of engine and transmission helps the Aston Martin DB9 GT to go from 0 to 100 km/h (62 mph) in 4.5 seconds and start chasing the top speed of 329 km/h (183 mph).

Furthermore, the suspension continues to deliver smooth drive, while the special three-stage Adaptive Damping System (ADS) ensures incredible dynamics with its three modes: Normal, Sport and Track. Surely each of them will find its place on the track and will serve as additional customization feature for every single customer.
Aston Martin DB9 GT and its interior
Along with the cozy and pleasant place for one to be in, the interior of the Aston Martin DB9 GT comes and with numerous upgrades. Maybe one of the most notable additions is the AMi II touch-sensitive Aston Martin information and entertainment system. In fact, the AMi II system was shown for first time in the Vanquish model and now comes even better and with even more features.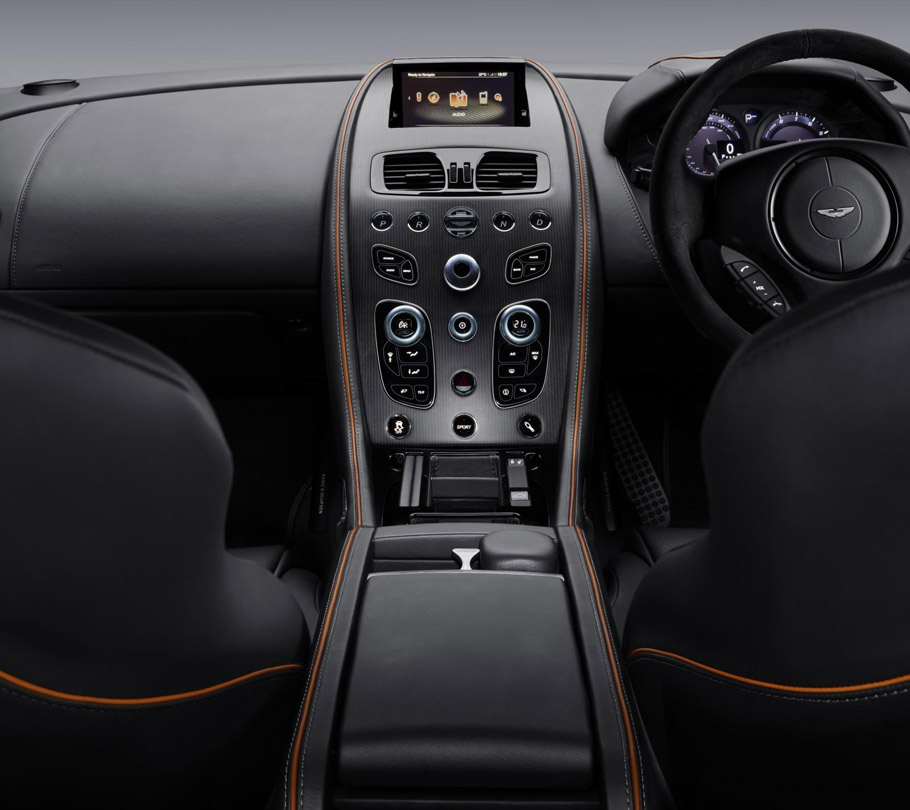 Moreover, the Aston Martin DB9 GT vehicles only in the US come with AM, FM, DAB and SDAR receptions, USB ports, Bluetooth audio streaming, numerous more connectivity options and entertainment programs
However, the 2+2 seating configuration remains, but the seats are now covered in high-quality leather. Furthermore, there is an iridium trim pack and Alacantara-wrapped steering wheel.
 Aston Martin DB9 GT and the well-known luxurious feel
The Aston Martin DB9 GT will be instantly recognized as one of the most beautiful vehicles in the Aston Martin family. And now with the added improvements the vehicle becomes a sort of a leader in its class.
And for people, who are still not satisfied (I can hardly imagine people like these) Aston Martin team offers and numerous extra components. For example everyone can get additional carbon-fiber tail lamp inserts, side strakes, front splitter and rear diffuser. And of course, there is a big choice of wheels and brake caliper colors. Cool, isn't it?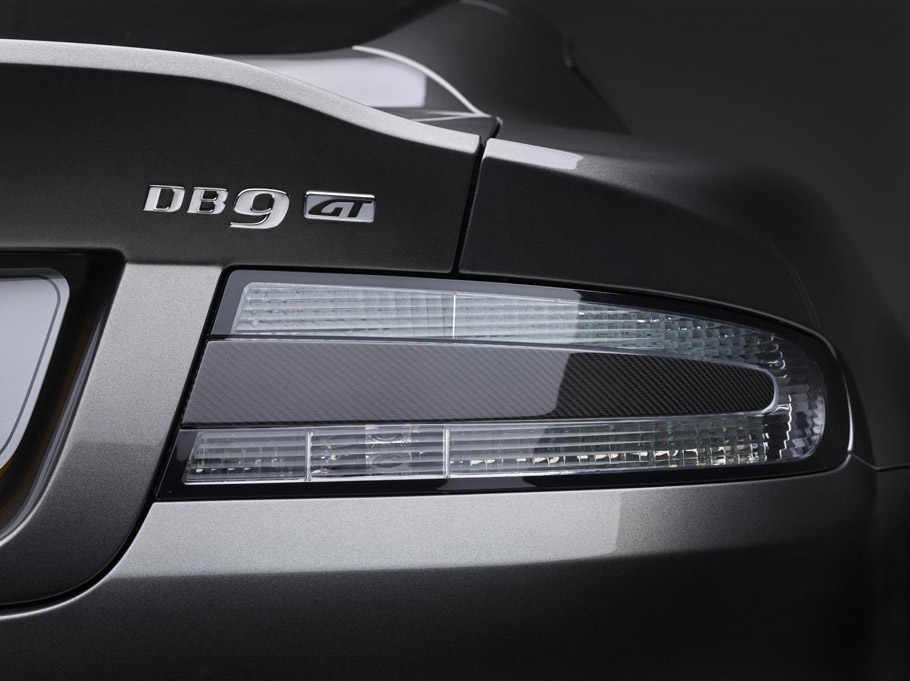 And of course, a wide range of options inside the Aston Martin DB9 GT. For example the centre console comes in Ice Mocha and Copper Cuprum, while other interior tweaks include  door inserts and head linings and the One-77-inspired steering wheel. Sweet.
Aston Martin DB9 GT is on sale and prices start at $199,950 (USA).
Source: Aston Martin