Aston Martin Cygnet Colette Special Edition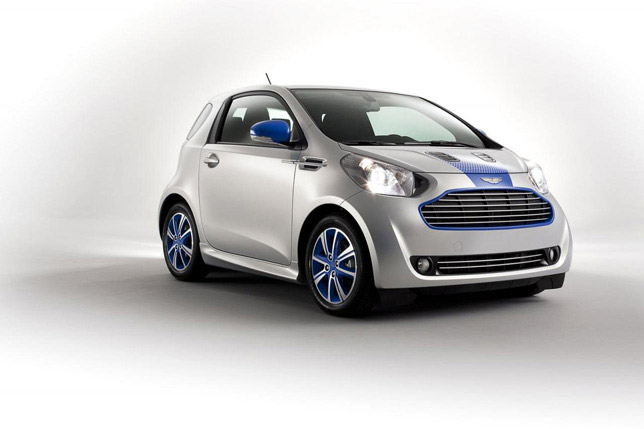 Aston Martin has introduced Cygnet Colette special edition, which is designed by the Paris fashion house. Only 14 units of the limited edition Cygnet & Colette will be produced. All of them are handcrafted and there are limitless options personalised precisely to customer specification through the brand's world famous Works Service facility.
The Works Tailored team has created unique "Cygnet & Colette" elements including:
Stainless steel hand formed and engraved door handle badges
'Cygnet & colette' branded hand enamelled boot badging manufactured by Thomas Fattorini
Quilted Alcantara sun visors to complement the quilted leather door and seat inserts
Hand trimmed, quilted colette blue leather occasional cushions for the rear seats
'Cygnet & colette' branding on satellite navigation start up
A unique 'Cygnet & colette' key ring machined from solid aluminium with blue enamelling
"Aston Martin and colette are both cool brands that successfully blend modernity and innovation. It made perfect sense to work together and create this limited piece of automotive fashion for the city.", commented Aston Martin Director of Design, Marek Reichman.
"The colette car is the first of the exclusive 'Cygnet &' collaborations. These cars will give Aston Martin a relevant platform to reach out to new customers in urban areas.", he added.
Prices start from €48 995.
Source: Aston Martin