2017 Acura NSX VIN 001 to be Auctioned at Barrett-Jackson in January

2017 Acura NSX was teased today with additional details. The strongly anticipated supercar, is coming to market next spring and the starting price has been announced at $156,000 USD. When equipped with additional options and available factory feature the car will top out at $205,700 USD. Acura will also auction the very first serial production NSX, VIN 001, at the Barrett-Jackson car auction in Scottsdale, Arizona. This will happen at the last week of January 2016. The proceeds are going for charity: the Pediatric Brain Tumor Foundation and Camp Southern Ground.
In addition, customers will be able to design their NSX. They can design one of eight rich exterior colors and four interior schemes available. There are also available three different seating surface options, three wheel designs with painted or polished finish, carbon-ceramic brake options, a carbon fiber interior sport package, carbon fiber roof, etc.
SEE ALSO: 2017 Acura NSX Supercar Will Be Mass Produced!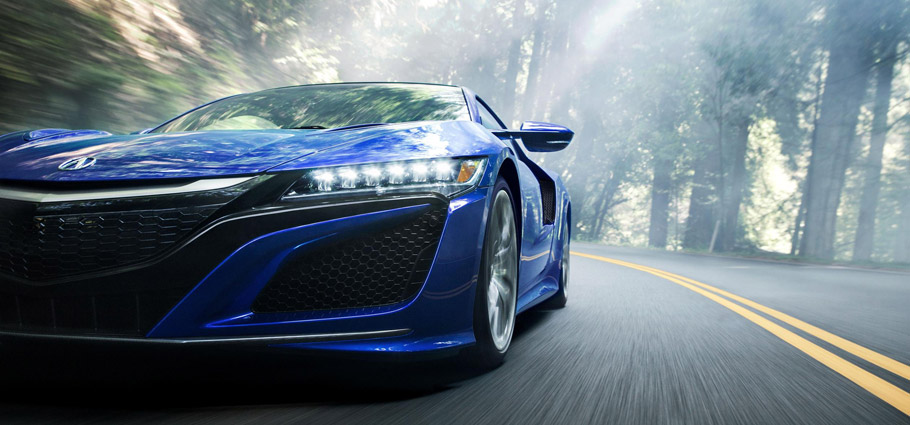 If you are keen on buying an Acura, then you should also know that first orders will be taken starting February 25th. You can do this at the authorized NSX retailers or directly online with the help of the vehicle configurator on Acura's official website. Once customers have created the NSX they wish, they can then schedule an appointment with an authorized NSX retailer to finalize the order.
And speaking of charity, this 2017 NSX will be the first all-new Acura vehicle to be auctioned for the benefit of charitable organizations. With VIN 001 this is the very first serial production NSX, which will be also strictly customized to owner's wishes.
This makes the first NSX not only a special but also a historic vehicle. And the best part of it is that it can be yours if you submit the highest bid for VIN number 001. This will do a good deed to two incredible children's charities, Camp Southern Ground and the Pediatric Brain Tumor Foundation.
Source: Acura