Acura showcases two new NSX models: what should we know for brand's future plans?

Acura will showcase two NSX supercars at the special 100th Anniversary of the Broadmoor Piles Peak International Hill Climb on June 26. This will mark brand's North American race debut with the all-new 2017 NSX machines.
Both vehicles will compete in the Time Attack 1 and 2  classes and will be piloted by brothers James and Nick Robinson, both from brand's North American Engineering team. Also, Acura will showcase a special NSX-inspired prototype in the Electric Modified Class that will demonstrate brand's future plans for all-electric, 4-motor Super Handling All-Wheel-Drive system.

A dedicated team of North American R&D engineers have been working on both NSX vehicles that now feature the same three-motor Sport Hybrid Super-Handling All-Wheel Drive unit. What is special about this system is not just the long name, but also the featured V6 engine, paired to a 9-speed dual clutch gearbox and Rear Direct Drive Motor.
SEE ALSO: Why the first production 2017 Acura NSX is a big moment for the brand and for everyone living in Ohio [w/videos]
Also, the supercar-inspired 4-motor EV Concept will be personally driven by Tetsuya Yamato, who campaigned last year's CR-Z electric prototype. The Electric Vehicle Concept combines an all-wheel-drive system, Electric SH-AWD powertrain with world's first technology for four-wheel independent torque allocation. This whole system is a sort of revolutionized CR-Z prototype engine system that produces three times the total output of last year's electric prototype. Sweet.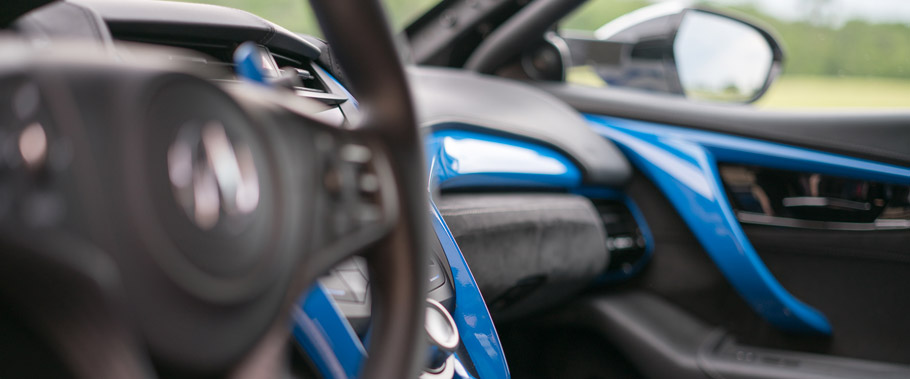 Also, as Official Pace Car sponsor, Acura will feature three pace vehicles: the NSX, the seven-passenger MDX performance-luxury SUV and the TLX sports sedan and the TLX sports sedan. President Polyphony Digital and Producer of the Gran Turismo series Kazunori Yamauchi and Pikes Peak legends Randy Schranz and Leonard Vahsholtz will lead the field of 100 entrants to the top of the 14,115-foot Colorado peak.
Source: Acura