2017 Acura NSX Makes it Official in America with Hot Super Bowl Spot!

Acura has finally released the NSX in America and has done this exclusively with a hot rocking Super Bowl spot! The soundtrack of an iconic Van Halen rock song infuses high-voltage energy into the NSX rollout. By the way, this is the first time the rock band is releasing "Runnin' with the Devil" (the song you hear in the spot) for use in advertising. The spot debuted during the Super Bowl 50, and the moment we saw it, we loved it. It was then inevitable of not showing it to you!
"Runnin' with the Devil" by Van Halen is probably the best song choice for this ad. Its high-energy vocal effects provide the powerful beat for the Acura NSX and describe it character very well. In addition, via the advertisement, the company also showcases the Precision Crafted Performance direction, which is now that is core to Acura and is vividly imbued in the NSX supercar.
SEE ALSO: Acura Precision Concept Shows New Human-Machine Interface Approach [VIDEO]
The commercial is tagged with the words "What He Said," and this is not devoid of sense, because "NSX is better described through raw emotion than words alone". Besides the loud vocals, the spot evokes the emotions via its elegant design and powerful inner-workings. In the end, the NSX erupts in a powerful crescendo through rapid-fire vocals. You ca see how every hollers and screams respond to the camera movement across the details of the car.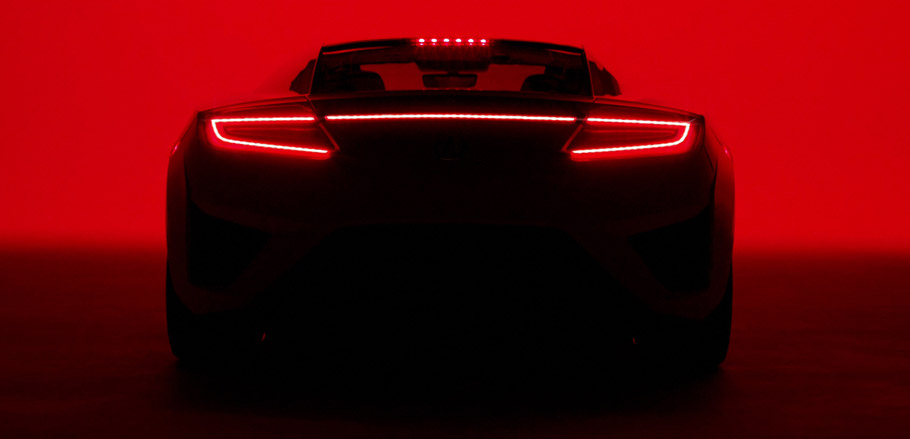 2017 Acura NSX is one of the most exciting and exclusive cars in the world. It has been created to bring about unforgettable experience infused with emotion and exclusivity. Basically, the next-gen NSX Acura is challenging the conventional beliefs about supercars. The reason for this is the cutting-edge and world-first technologies it includes.
The car is equipped with the unique Sport Hybrid Super Handling All-Wheel Drive power unit, has a multi-material body structure, rides with advanced aerodynamics and features a cabin inspired by motorsport performance but that does not sacrifices comfort. Who wants more than this?!
At last, we should mention that the Acura NSX online vehicle configurator is going to be launched on February 25 and it will enable potential customers to design and build their dream NSX. On the same date, those interested in purchasing the car can contact an authorized Acura retailer to place their order. The production of the 2017 Acura NSX is going to start this spring at the new Performance Manufacturing Center in Marysville, Ohio.
Videos Source: YouTube  News Source: Acura