ABT Tunes Volkswagen Scirocco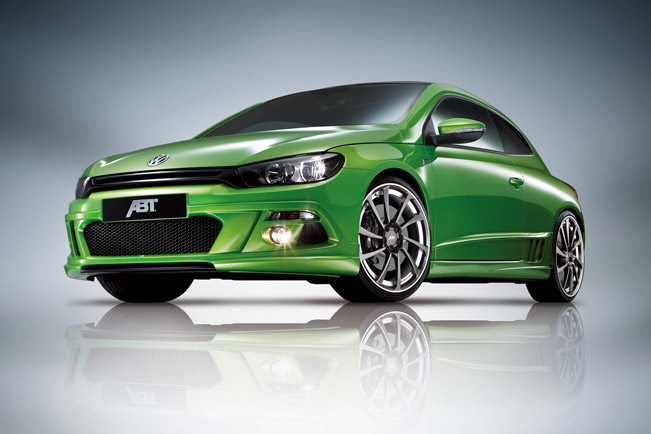 ABT Volkswagen Scirocco is based on the third generation Scirocco, which debuted at the Geneva Motor Show this March. In fact, the model is celebrating its 40th birthday and on this occasion, ABT is offering some exclusive upgrades. Drivers of the original Scirocco, will enjoy not only its fascinating Giugiaro silhouette, but also the enhanced engine that can deliver up to 310 horsepower (228 kW). The strongest ABT Scirocco is based on the model equipped with the 2.0 TSI engine. Its serial power is estimated at 210 hp(154 kW).
In addition ABT also improves the 1.4 TSI and 2.0 TDI models. With the ABT Power "New Generation" and its own control unit the small turbo petrol engine can be uprated. The TSI can get enhanced up to 210 hp (154 kW), while the diesel engine - up to 195 hp (140 kW) and 390 Nm (287 lb-ft).
The other upgrades for this Volkswagen offered by ABT are new suspension springs and height adjustable suspension kit. The ABT brake system is there to offer its deceleration potential. The new visual credentials of the Scirocco make it more assertive.
The extensive aero kit consists of high-quality PUR-RIM material. The dynamic silhouette starts with the aggressive front skirt add-on. After that it continues with the side skirts and ends in the redesigned rear part.
At the back is where one can see how ABT has used a striking wing, a carbon-look rear panel and a dynamic rear skirt add-on. The latter accommodates a 4-pipe rear muffler. At last, but not least, the ABT Scirocco runs on 20'' Gun-Metal ABT DR wheels.
Source: ABT