Drag Racing Bulgaria - First Car Below 9 Seconds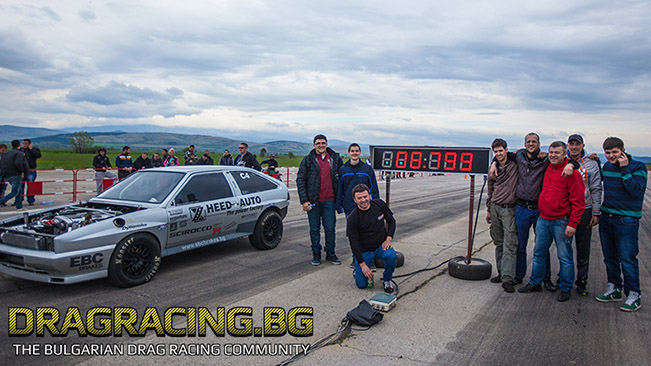 To continue with the drag racing theme – Bulgaria has its first 8-second car – Volkswagen Scirocco powered by RB26DET engine from Nissan Skyline. The racing monster is prepared by Heed Auto and has over 1016 WHP (wheel-horse power) or around 1250HP (919 kW) developed by the engine.
The current record held by the extremely tuned Scirocco is 8.799 seconds with speed of 264 km/h (164.07 mph). It is way ahead of the previous one held by Drag Power Team with their Golf 2 2.8 Turbo – 9.427 seconds with 251.7 km/h (156.4 mph). This particular drag vehicle also held the record its class – 9.492 seconds with 245.15 km/h and 1.456 on 60ft. Obviously the tuners from Heed Auto made huge changes in order to cut so much from the previous time set in 2013.
The Scirocco prepared by Heed Auto is an absolute champion in its class – Class C (Open) known also as Unlimited Class with no restrictions about Nitrous, Turbocharging, Displacement or Body type. Other vehicles taking place in this class are Audi S2 by Madness Motorsport with 9.639 seconds and 247.64 km/h; Audi 90 by Drag Power Team with 9.650 seconds and 242.38 km/h and Audi S1 by ProSpeed and the famous rally driver – Nikolay Zlatkov – 9.736 seconds and 236.65 km/h, which is the first 9-second car in Bulgaria. The record was set back in 2012.
Enjoy the onboard video!
Source: DragracingBG