ABT with 1,860 HP at the 2013 Geneva Motor Show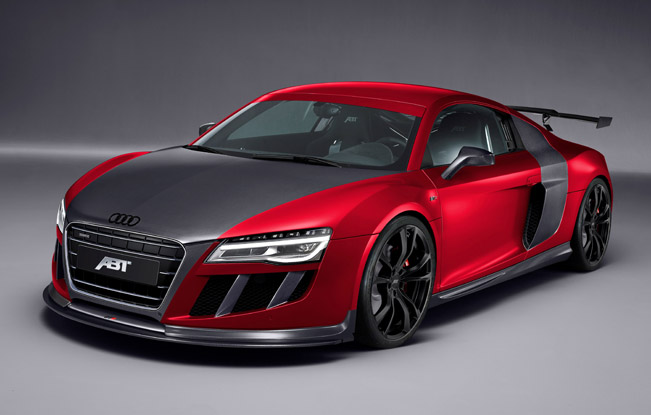 ABT Sportsline will take four new models at the 2013 Geneva Motor Show. The tuning specialists will exhibit: ABT Golf VII, ABT R8 GTR, ABT RS5 and ABT RS6. The combined power of all these vehicles is more than 1860HP.
The 7th generation Golf boasts a set of 19" alloy wheels fitted with 225/35 R19 tires, a quad exhaust setup, along with a custom sports suspension and several styling changes such as a rear diffuser, side skirts and splitter.
There are performance packages for the 1.4 TSI and 2.0 TDI boosted to 160HP (118 kW) and 170HP (125 kW), respectively.
ABT Audi R8 GTR has 620HP (456 kW), which is 20% more than the factory's power of 525HP (386 kW). 0-100 km/h in 3.6 seconds and Vmax - 320 km/h.
The 5.2 liter V10 received a number of upgrades, which the tuning company keep in secret. However, the car is fully compatible for everyday use and is real fun for cruising on country roads. There is also a sport exhaust system to "calm" down your ears.
The sports car rolls enormous  20" ABT BR alloys or 19" CR Superlight rims.
The ABT RS5-R as also been developed with a focus upon weight optimisation and distribution. The car shows that it is indeed possible to combine roadworthiness with the characteristics of a real racer. The same applies for the ABT RS6, which is boosted to 600HP (441 kW).
"I'm confident that the readers of the AUTO ZEITUNG will honour this innovative power of ours this year as well.", finished Hans-Jürgen Abt.
Source: ABT