Above and Beyond: Vilner's unique 20th Anniversary project is finished. And it simply stunning.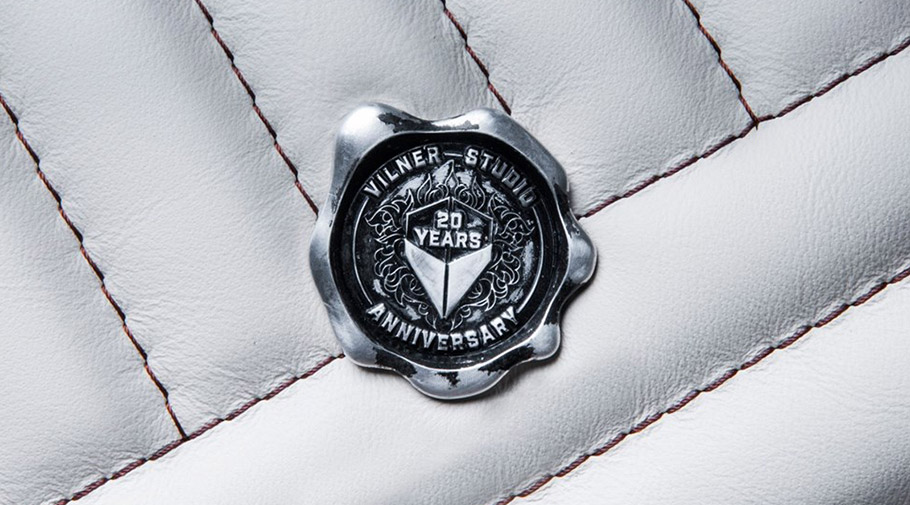 As we have told you, our friends from Vilner have prepared something special about brand's 20th anniversary. After they successfully hyped us with some teaser pictures, now they reveal us the final product: a fully revised and masterfully upgraded 2009 LR Range Rover Sport. As we have told you, this vehicle has a rather interesting story: It was originally given to the winner of "Britain's Got Talent", who a bit later sold the car to a new owner, who decided to tweak it a bit and gave it to the best out there: the tuners at Vilner.
The key word in this project is Alcantara. Being more precise, designers have used a special hand technique to achieve a certain feeling of comfort and luxury. Also, this is the first time that Vilner have used this kind of technique. It adds this sweet 3D presence, but at the same time does not insist on being too luxurious or being "too much".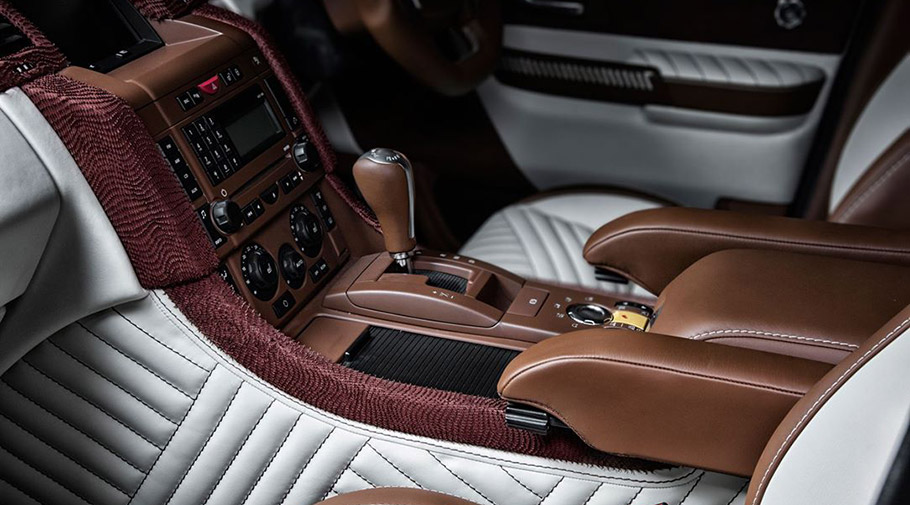 In fact, the team has managed to achieve the perfect balance: the team has applied the Alcantara on certain key places in the cabin: air vents, central console, doors, sun visiors and more. The rest of the interior detailing is covered in soft white and brown leather, stitched with the opposite color threads. Sweet.
SEE ALSO: Single malt Jaguar XJ by Vilner is infused with aristocratism and individuality
Also, there are many authentic Vilner stamps that are present only on brand's most exclusive and special projects. Along them there is also special black Alcantara that has been used on some of the plastic components. It is present on the central mirror housing, steering column and the dashboard sides.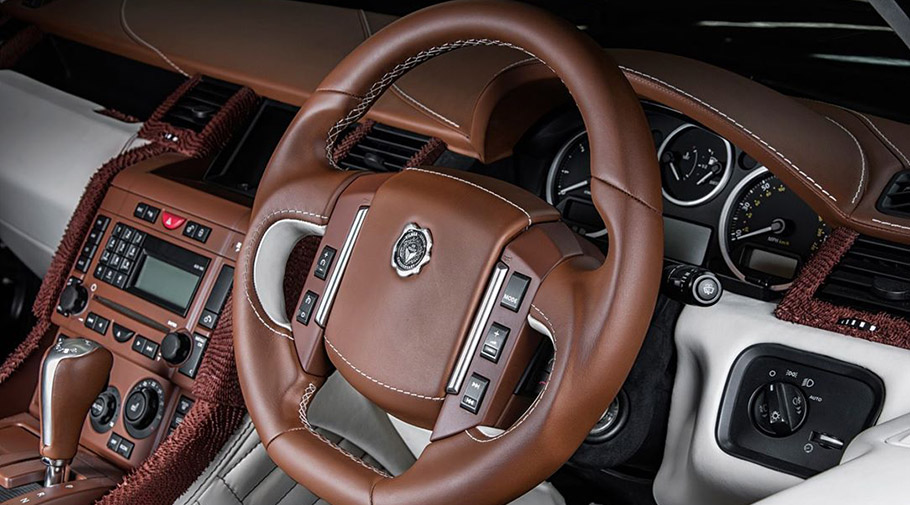 In terms of exterior styling we should mention that Barugzai's exclusive body kit has been kept intact. What Vilner team has changed, though, are the rims: the vehicle is now geared with 22-inch Gun Meal Grey Matte sweeties.
And last, but not least, Vilner has added and a special 20th Anniversary present: a bag. Brown seat belt strap, carbon fiber buckle and thinned Alcantara. Along with special metal stamp that ensures the exclusivity and uniqueness of the project itself.
Stunning. Simply stunning.
Source: Vilner Bulgaria