2017 Nissan GT-R debuted at the West Coast Public Premiere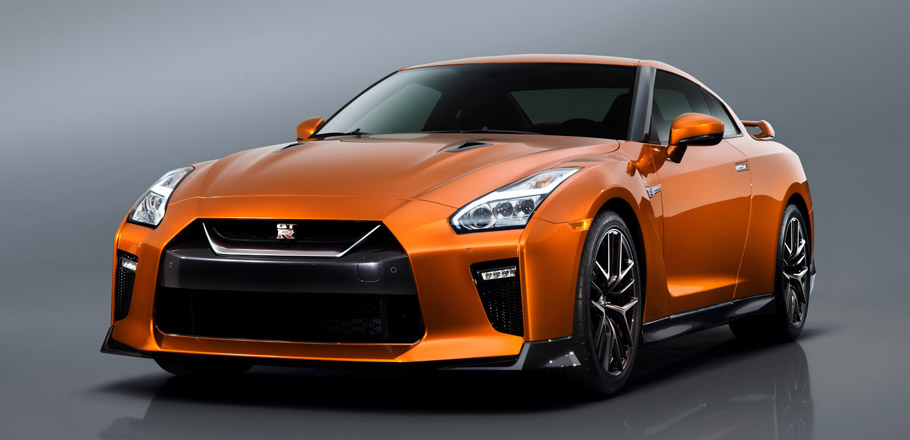 2017 Nissan GT-R, with a fresh and appealing look, along with some major drivetrain refinements, made its debut at the West Coast Public Premiere on Saturday, May 14 at the 2016 Z-Bash.
Held this year at the Angel Stadium parking lot in Anaheim, California, the Z-Bash promises to be one of the biggest gatherings and Nissan event to include numerous vehicles. This year's event even included Datsun 510s and Datsun Radsters, Z cars and GT-Rs of all ages and modifications.
Also making its West Coast debut is the all-new TITAN XD 5.6-liter Endurance V8 gasoline model that delivers the stunning 390hp (291kW) and 401 lb-ft of torque. This new power unit joins the current TITAN XD Cummins 5.0-liter V8 Turbo Diesel model and both with TITAN XD make great tow vehicles for Datsun, Nissan or NISMO race enthusiast.
SEE ALSO: 2017 Nissan GT-R Breaks Cover at the New York Auto Show [w/videos]
2017 Nissan GT-R and TITAN XD are part of Nissan's DNA Garage live event tour that will also include tops at Nissan JAM on Sunday, June 12th, the Rolex Monterey Motorsports Reunion between Aug. 18-21 and the 12th annual Japanese Classic Car Show, held on September, 24.
Getting more and more confident, Nissan team surely deserves some attention. Just like the latest 2017 GT-R.
Source: Nissan