2014 Volvo V60 Plug-in Hybrid R-Design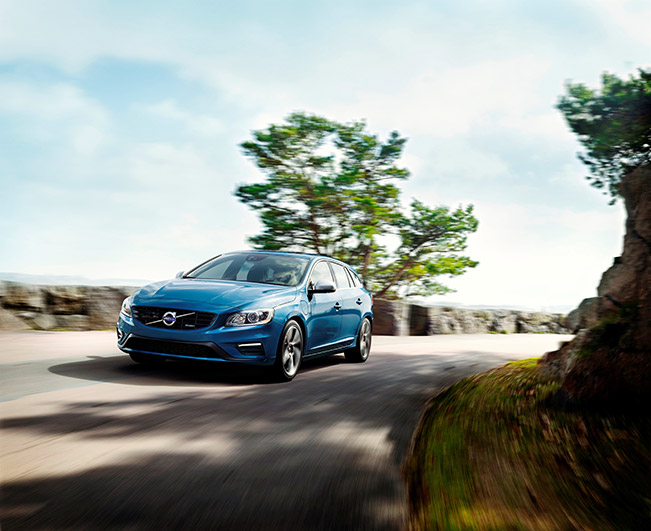 Volvo is going to offer V60 Plug-in Hybrid R-Design, so even the most greedy customers will be satisfied with efficiency. Essentially, with Volvo V60 Plug-in Hybrid R-Design you get not a "wolf in sheep's clothing", but a "sheep in wolf's clothing".
"We sold almost 8,000 plug-in hybrids in 2013. Adding the R-Design dynamic attributes to the V60 Plug-in Hybrid – the world's first diesel plug-in hybrid -  will give its attractiveness another boost. The customer gets segment-topping performance combined with outstanding efficiency," commented Alain Visser, Senior Vice President Marketing, Sales and Customer Service at Volvo Car Group.
Obviously, Mr. Visser thinks that the model will be even more popular, if offered with R-Design trim.
The V60 Plug-in Hybrid R-Design comes with new front bumper, a new rear diffusor and 18" Ixion wheels. The interior features sport seats wrapped in black nubuck textile and perforated leather. There is also a black headliner as well as special plug-in hybrid instrumentation and information.
V60 Plug-in Hybrid is powered by a five-cylidner 2.4 liter turbodiesel with 215HP (158 kW) and 440Nm (326 lb-ft) of torque. The power is put on the road through a 6-speed automatic gearbox sending it to the front wheels. The rear wheels are powered by an electric motor producing 68HP (50 kW) and 200Nm (148 lb-ft) supplied with power from an 11.2 kWh lithium-ion battery pack installed under the floor of the load compartment.
Source: Volvo