2012 Opel Insignia
Opel has announced the new 2012 Insignia coming with best-in-class new 1.4 turbo ecoFLEX engine, new 2.0 turbo petrol, Start/Stop system and added value.
The exterior remains the same, but the vehicle gets a new "Luxor" metallic paint and new alloy wheels. Still, the interior boasts "Indian Night" Nappa leather seats, new infotainment systems - Navi 600 and Navi 900 Europa, an improved front camera system with Forward Collision Alert system.
The interesting updates are the two new engines – 1.4 liter turbo ecoFLEX with 140 PS (103 kW) and 200Nm (147 lb-ft) of torque, which replaces the old 1.8 liter unit. The powerplant is mated to a 6-speed manual gearbox. It manages to achieve 5.7 litres per 100km and CO2 emissions of 134 g/km. The performance is satisfying – 0 to 100 km/h in 10.9 seconds and a top speed of 205 km/h (128 mph).
The powerful 2.0 liter turbocharged petrol develops 250PS (185 kW) and 400Nm (295 lb-ft) of torque. It is mated to a 6-speed manual enabling the vehicle to accelerate to 100 km/h in just 7.5 seconds. The top speed is electronically limited to 250 km/h (155 mph). Average fuel consumption – 8.4 liters per 100 km and 197 g/km of CO2.
The 220PS 2.0 turbo with FWD and 6-speed manual transmission will soon be available with the intelligent fuel-saving technology - including aerodynamic underbody paneling and rolling-resistance-optimized tires.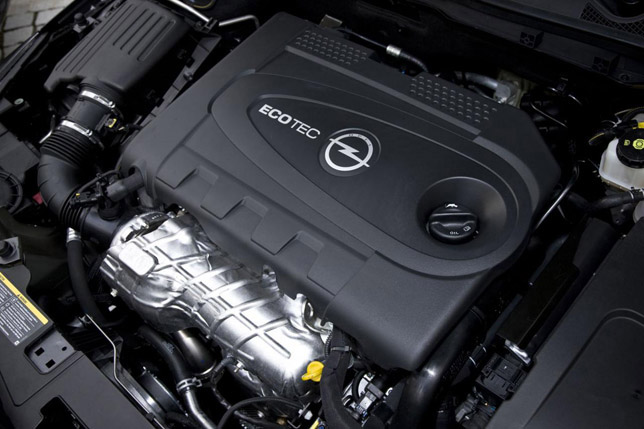 Source: Opel