Wheelsandmore Tunes Lamborghini Aventador Roadster And McLaren MP 4-12 C Spider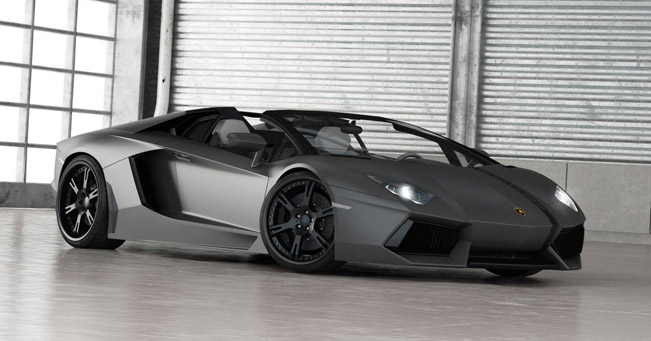 We have exciting news for the summer from the luxury tuner Wheelsandmore which now is presenting not one but two exquisitely transformed sport vehicles. We are speaking here about the Lamborghini Aventador Roadster and the McLaren MP 4-12 C Spider.
The first supersports car is a true "beast" with two removable roof panels and able to achieve a maximum speed of 350 km/h thanks to its stock 700 hp (515 kW). The latter reason effects in a breath-taking acceleration time of 3 seconds from 0 to 100 km/h.
On the other hand, the McLaren MP4-12C Spider is one of the fastest convertibles ever created. Due to its stock 626 horsepower (460 kW) it can sprint from standstill to 100 km/h in only 3.1 seconds. These facts basically point to the conclusion that both cars offer the best conditions for their pilots through fast navigation and agility.
However the tuners from Germany didn't find enough all that and have changed the power and performance of both cars. The Lamborghini Aventador Roadster got enhanced performance and now its standard horsepower is increased to 792 hp (582 kW) and 775 Nm (572 lb-ft) of torque. This was achieved via modified software, cat-replacement-kit and valve controlled exhaust with remote-able exhaust flaps.
In addition, the Italian-road-master received bran new set of wheels and tires. The wheels are 6Sporz ultralight handmade forged in sizes 9.5 x20 and 12,5 x21 for the front and rear respectively. They were matched with 255/30/20 front and 355/25/21 rear tires delivered from Pirelli (type P Zero). The exterior has been transformed as well: the entire car was wrapped in navy-dark-gray matte foil and has received a traditional Wheelsandmore racestripe.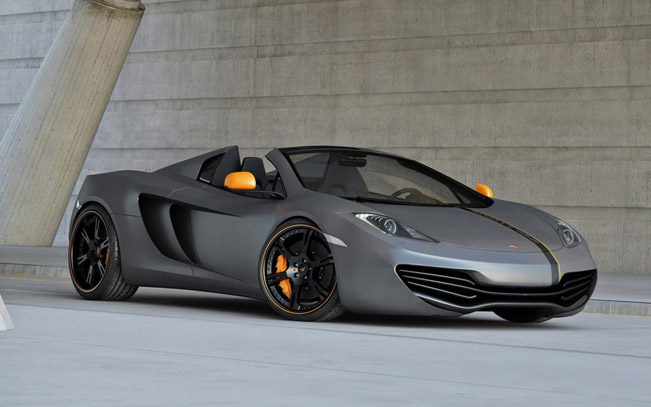 Next, the McLaren got also increase in performance. The upgrade done via remapped software and valve controlled exhaust with catalyst replacement pipes resulted in final 700 hp (515 kW) and 650 Nm (480 lb-ft). As the Lamborghini, the MP4-12C Spider now alsso runs on 6Sporz ultralight handmade multipiece forged wheels, which in this case are finished in matte black with orange colored outlines.
They are in sizes 9,5 x20 and 12,0 x21 inches for the front and the rear, respectively, and of course were matched with 255/30/20 and 325/25/21 UHP Continental tires. The exterior finish is in harmony with the firs model – the car was wrapped with matte navy-dark-gray foil, however – received a two-tone finished Wheelsandmore racestripe
Source: Wheelsandmore