Vorsteiner Introduces BMW F82 M4 GTS Edition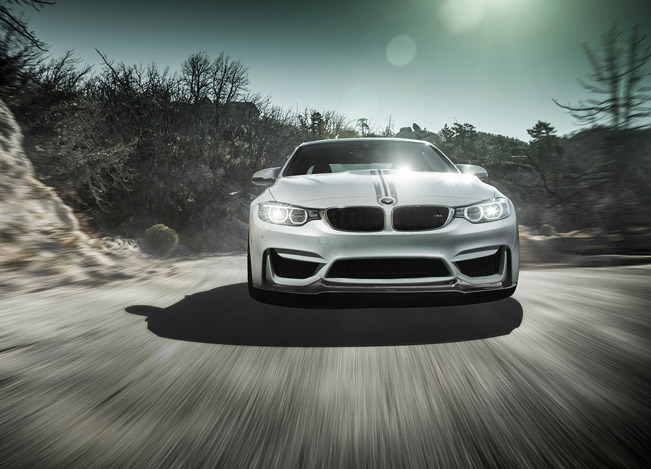 Vorsteiner BMW F82 M4 GTS Edition is another example that for decades the iconic BMW M-Series is the driving force of automotive fascination – both in terms of design and performance.  The specialists at Vorsteiner decided to do an expansion program which will fit both the M3 and M4. Under their expertise were the latest generation F80 M3 and F82 M4. And as you can judge by the pictures below – the result is stunning.
The experts in lightweight construction and strength optimization have specifically developed parts that keep their principles: forward thinking, evolution of automobiles, and value of personal diversity. In particular, the new F8x carbon fiber rear diffuser is a particularly complex feature of ingenuity.  The reason for this lies in the fact that it is very difficult to manufacture such slender fins, rarely seen in a single monocoque construction carbon diffuser.
In fact, all of the aerodynamic components were engineered and designed with the help of 3D alias software in conjunction with the blue light laser scanning technology and 5 axis CNC milling machines for rapid prototyping.
The chassis for the F8x M3 and M4 chassis includes matte black Sport Challenge Forged VSC-101 Monoblock Wheels that come in size 20x10 inches at the front, and 20x11 inches at the rear. The alloys come coupled with Michelin Pilot Super Sports in the dimensions of 275/30/20 and 295/30/20 at the front and rear respectively.
This Vorsteiner GTS Edition also got carbon add-on front spoiler, custom livery foil kit, embroidered velour floor mats for the interior as well as exclusive stainless dual walled exhaust tips in brushed or diamond black finish.
Source: Vorsteiner