Volvo Reveals C30 Polestar Limited Edition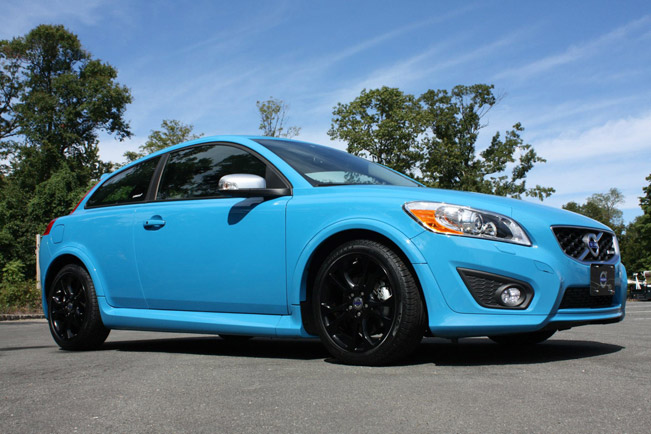 Volvo C30 Polestar Limited Edition is one of the sportiest-looking Volvo's ever produced. In addition, under the hood is where the true excitement begins, because there is placed the C30's standard 2.5-liter turbocharged 5-cylinder engine.
As a matter of fact it had received a healthy performance upgrade done by Polestar - Volvo's official performance partner. The result is a boosted output by 23 horsepower and 37 lb.-ft. of torque to 250 hp (184 lb-ft) and 370 Nm (273 lb.-ft.).
To go even further into details, what Polestar has done is to re-calibrated important parameters that control the engine. Some of them are the following: increase of turbocharger boost pressure, re-optimization of ignition- and fuel-mapping, re-calibration of throttle-response.
As a result, the driver can now enjoy faster throttle response, greatly improved mid-range torque and extra power. Safer passing performance and an enhanced sportier driving experience is what is also added via those changes.
In terms of exterior the C30 Polestar Limited Edition is improved thanks to the new 17-inch Styx Alloy Wheels with Matte Black Finish and Polestar badges on the rear and sides of the vehicle. On the other and, the interior has a sporty cabin, which is dressed with Premium Leather Seating Surfaces in a choice of Off-Black or two-tone Off-Black and Calcite.
Furthermore, some of the standard features here include the following: Power Glass Moonroof, Power Driver's Seat with 3-Position Memory, Power Front Passenger Seat, Loadcover, Soft, Auto Dimming Rearview Mirror with Compass, LED Daytime Running Lights, Keyless Drive, Active Dual Xenon Headlights.
Volvo C30 Polestar Limited Edition will be produced in only 250 units.
Source: Volvo