VOLAR-e Applus+Idiada To Include Interior By Vilner [VIDEO]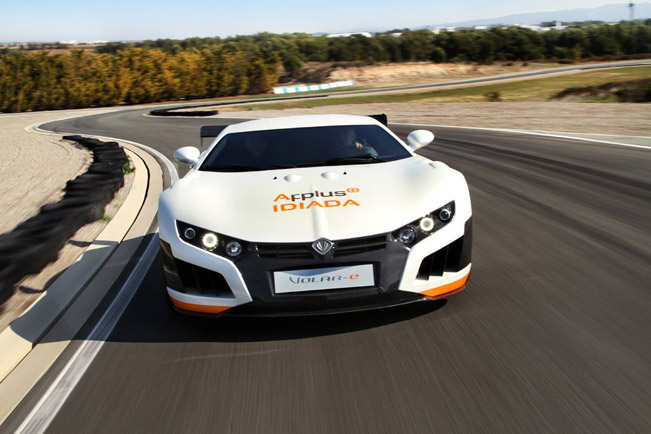 There has been just released some hot news at the official Facebook page of the Bulgarian luxury tuning brand Vilner. The specialists are disclosing with their fans that they are going to be those to create the interior of the fastest electric vehicle ever produced – the VOLAR-e Applus+Idiada.
There hasn't been unveiled much information about the ongoing project except for two pictures of the future interior, which you can see in the gallery below in full resolution. From what we can see, inside the car is decided in black and includes some contrast orange stitching and elements. There is also some carbon fiber treatment visible.
VOLAR-e features a four-wheel drive system with regenerative braking. In addition the car borrows Rimac's battery system which has a capacity of 38 kWh. The power is generated from the four in-wheel electric motors.
Their combined work results in a total output of 800 horsepower (596 kW) and 1500 Nm (1106 lb-ft) of torque. The acceleration time for the sprint from 0 to 100 km/h therefore is stunning. The VOLAR-e needs just 3.5 seconds to cover it.
We are impatiently looking forward to see this project entirely finished and showing-off its full glory.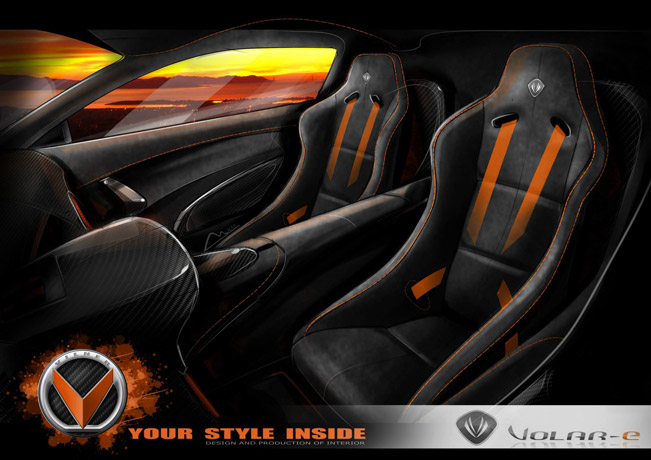 Video Source: YouTube
News And Pictures Source: Facebook