Vilner Bulgaria has revised a Mercedes-AMG interior. Check it out!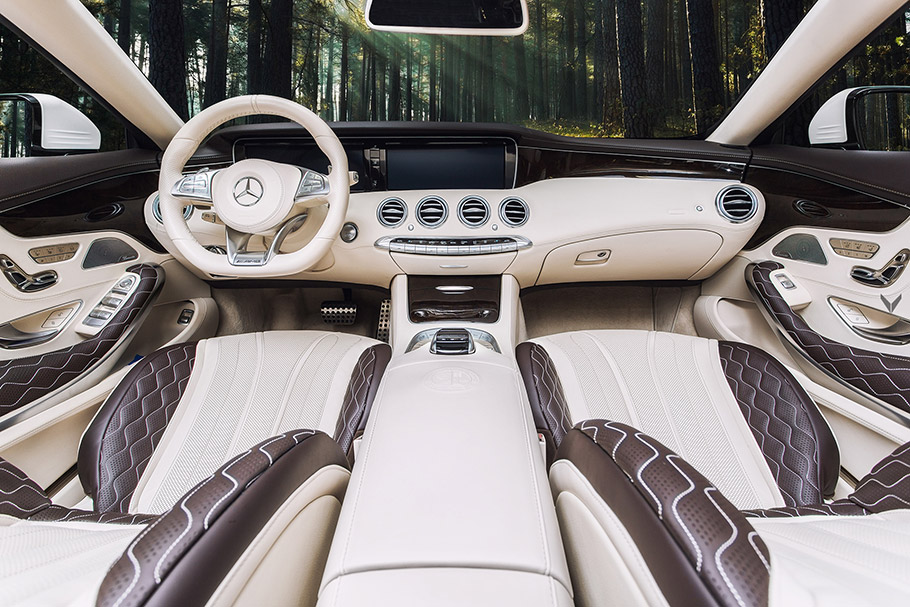 Vilner Design Studio reveal their latest tuning project. As always, we see fine refinement and passion incorporated in an already cool machine. Indeed, we are talking about a mighty AMG S 63 model that has undergone some fine procedures in the Bulgarian premium tuning studio.
As Mr. Vilner himself says, there are about 20 seconds needed for the roof to get folded and drastically fewer to consider whether you like what it reveals or not. Furthermore, he says that there are about 3,9 seconds needed for one to construct his personal opinion – just as the same time that the AMG S 63 sprints from 0 to 100km/h.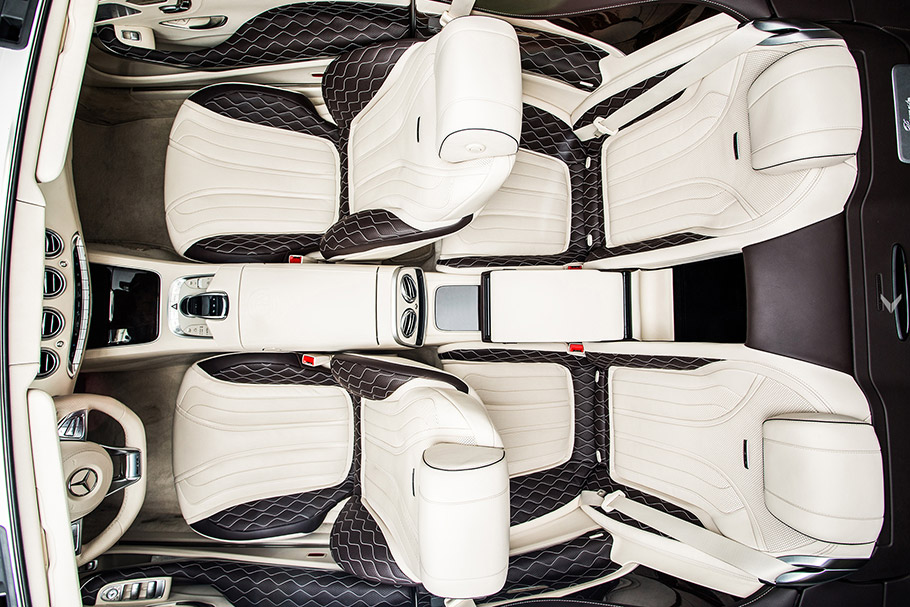 As it comes to the interior itself, the tuning team, as always, showcases impeccable result. The original Mercedes-AMG cabin design is beautiful and stylish, but here we are talking about people who got famous for their design skills. For this particular project, Vilner team has decided to be modest in personalization. The team has remained some of the components untouched, while completely changed other – for example, we still see the original central leather sections of the sporty seats, along with the contrast stitching. However, there are some new covers for the seats and additional contrast stitching ideas.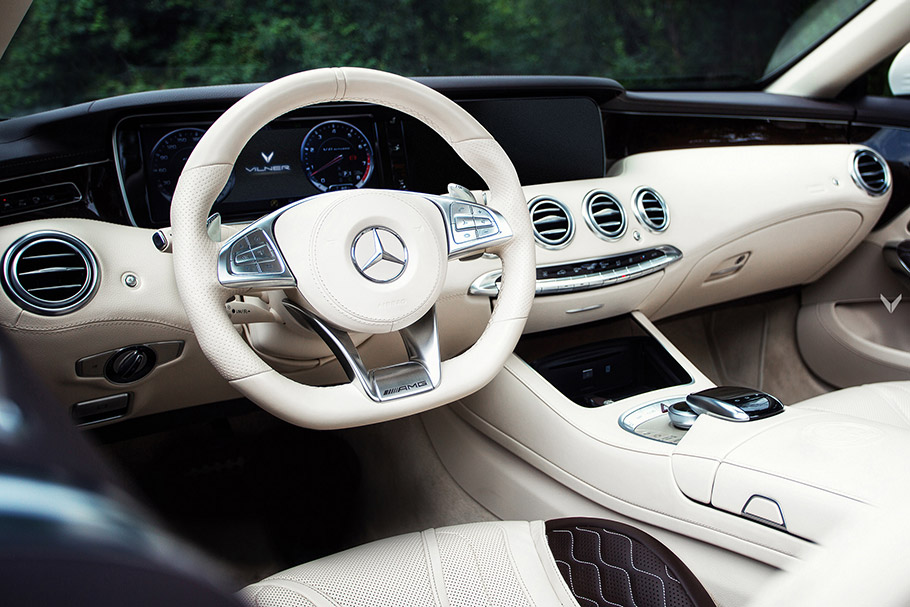 What is special about the additional leather is the process of perforation – the position of holes is aligned with the stitching in such a way that everything just fits perfectly – added components, along with the original ones. Also, the shape of the perforated components is a representation of the classical AMG design. This means that everything that Vilner team has installed completely matches the colors, materials and overall expression of the original Mercedes-Concept idea.
SEE ALSO: Fostla.de reveals a pretty sexy Porsche Panamera
There is also a single super-cool feature that would impress every fan and sceptic of both Mercedes-AMG and Vilner. The key. It is also covered with the same fine brown leather, which is used for reshaping the cabin. And it has been done in such a way that the AMG logo is enhanced. And last, but not least, even the touch of the key device brings pleasure. Incredible, aren't they!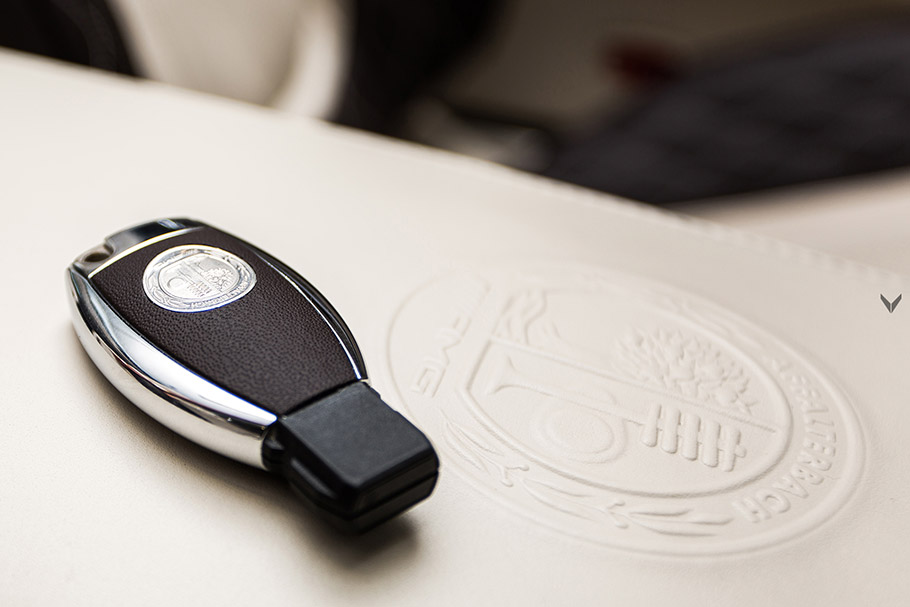 And the machine itself? It is a 2017 Mercedes-AMG S 63 4MATIC Convertible that comes with a massive 5.4-liter biturbo V8 power unit, capable of producing 585 horsepower and the massive 900Nm of torque. It is paired to a 7-speed automatic MCT gearbox. Sweet.
Source: Vilner Bulgaria