Vliner Triumph Speed Tripple Bulldog Custom Bike [VIDEO]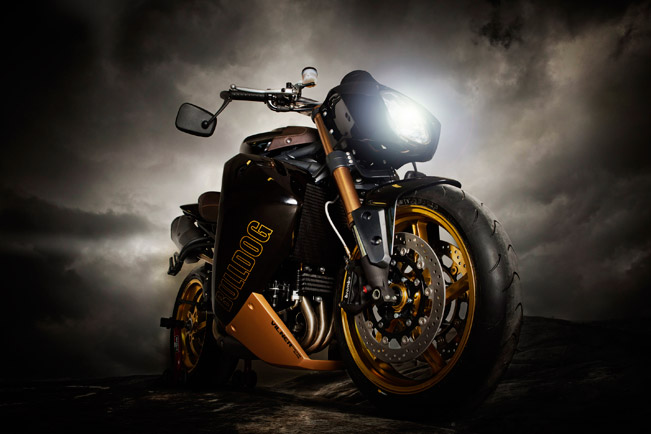 We are mainly used to see great car transformations from the talented tuning specialist of Vilner. However, a few months ago we have seen how they have modified extremely well a two-wheel drive - the Vilner Ducati Monster 1100 Evo.
Now we are ready to see more from them in terms of enhancing two wheel bikes and making them look astonishing. Their new creation is named Vliner Triumph Speed Tripple Bulldog and it is based on the model Speed Triple of Triump, which has appeared in 1994.
In its development it got more aggressive appearance via the increased size of the headlights. In fact this is the most popular model of Triumph. Next came the newer models which got a flashy motor with aggressive appearance, but in general the changes made on the model follow the British trends.
The end result is Bulldog, but in the beginning it began just with few detailed sketches and 3D model. After the addition of new details, the model became even more aggressive and got more powerful stance.
For instance, two headlamps were replaced by one, for which there was created a special box and stand. Next, the mirrors have been replaced over the handlebars, the stand number is processed and the exhaust pipes are in black.
Furthermore, the Bulldog got new racing OZ wheels and additional details mounted in the blinkers. The added rear details were connected at the bottom with another piece. In fact this is where the vehicle got its name – the Bulldog - the optical innovation and the specific forms of broadcast additions are certainly reminiscent of dogs breed.
Video Source: YouTube
Source: Vilner