Vilner presents AllRoad Ronin: check this bad boy out!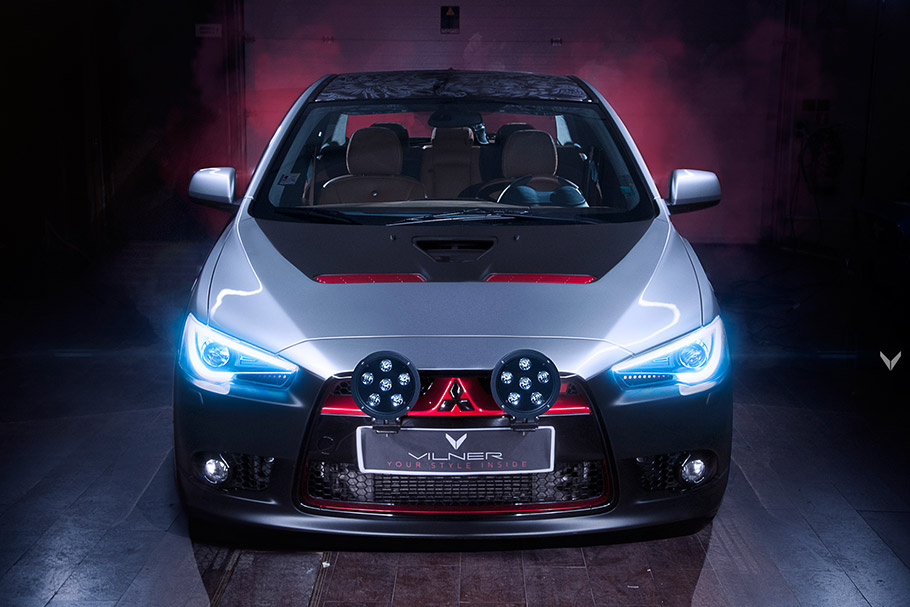 Vilner is back! In fact, it is more correctly to say that it has already presented new kickass project that would put on shame numerous worldwide known tuners. It is called Mitsubishi Allroads Ronin and it is the first Vilner project for the 2018 season. As you might have already guessed, this vehicle will represent traditional Japanese styling and as always would showcase designer's ridiculously high level of quality. So, let's jump in, shall we?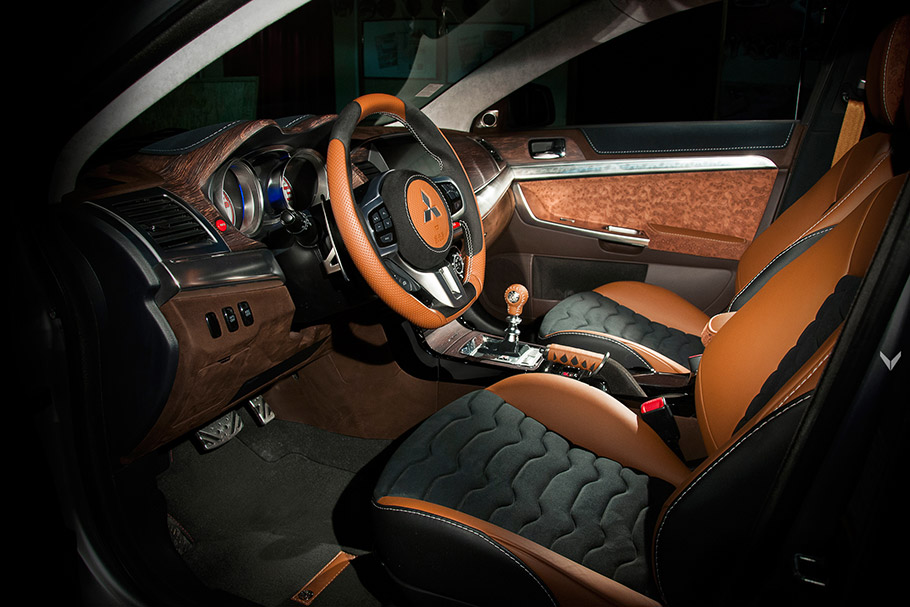 First, let's claim the obvious: the interior is revised in such a way that it has no longer anything in common with the stock one. When we talk about Japanese traditional artwork, we mean craftsmanship, precision and passion. What immediately catches the eye is the motif of the numerous cabin components that altogether represent the warmth of the wood art. And in order to achieve this kind of atmosphere, Vilner team has preferred hi-tech Japanese amaretta over the usual Alcantara covering.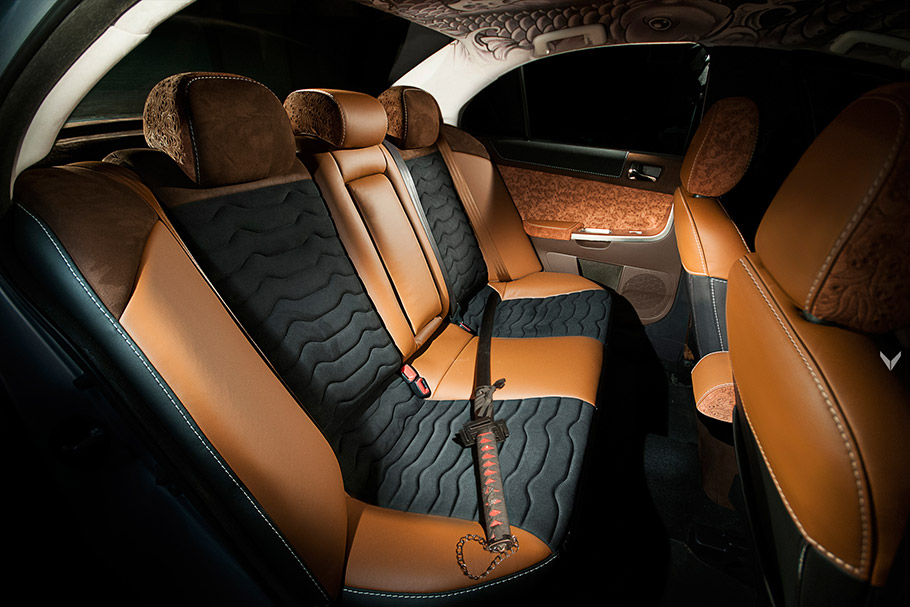 What also looks super cool are the Katana swords placed in the cabin. Our personal favorite is the Katana handle, placed for a handbrake. Super cool. And our second favorite feature is the steering wheel. Just as the interior itself, the wheel is completely revised: it comes with ergonomic shape, high-quality leather covering and all this is topped with this warm brown color. Sweet.
SEE ALSO: Z-Performance team showcases a revised version of the Edition 1 monster!
The lucky Lancer Ralliart has also undergone some sweet, sweet drivetrain system upgrades. First of all, the overall height of the vehicle is far greater, compared to the original model\, while the Candy Apple wheels are covered by Yokohama Geolandar A/T-S tires. Under the hood, the engine generates a total of 241 horsepower, which makes it way more agile, compared to the stock model – cool, right?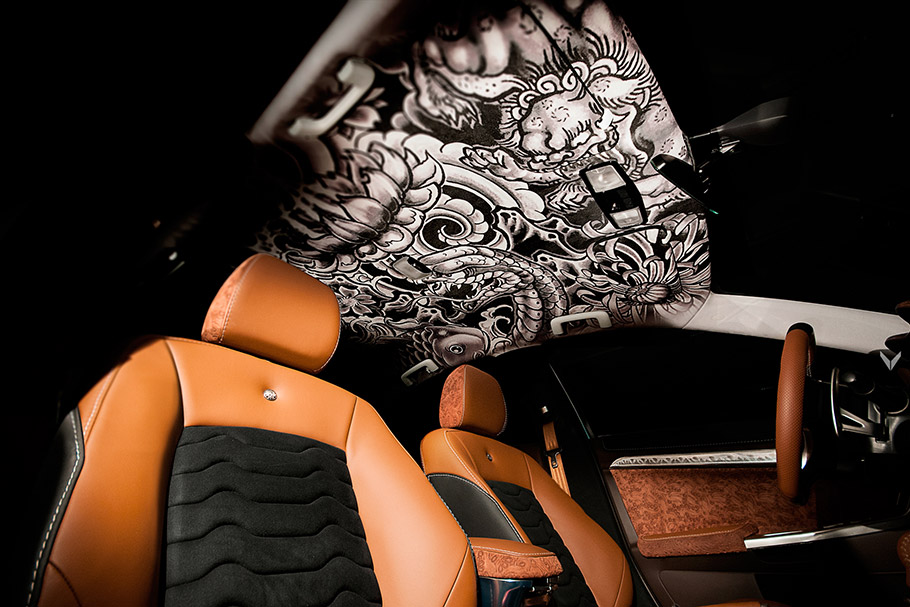 And last, but not least, let's take a look at the exterior styling. We are talking about off-road presence here. It is definitely accented by the massive height of the machine and the neat red-painted wheels. We also like the additional red accents thrown all over the body. And last, but not least, let us present you the most prominent feature of the exterior design: the artwork at the hood. It is a mirror image of the inside picture and is created with a special technology. Neat.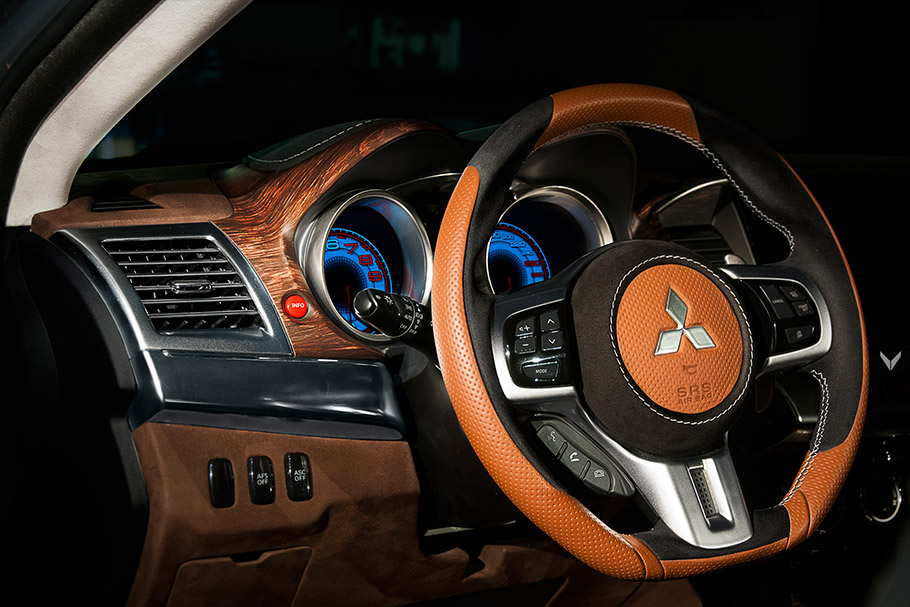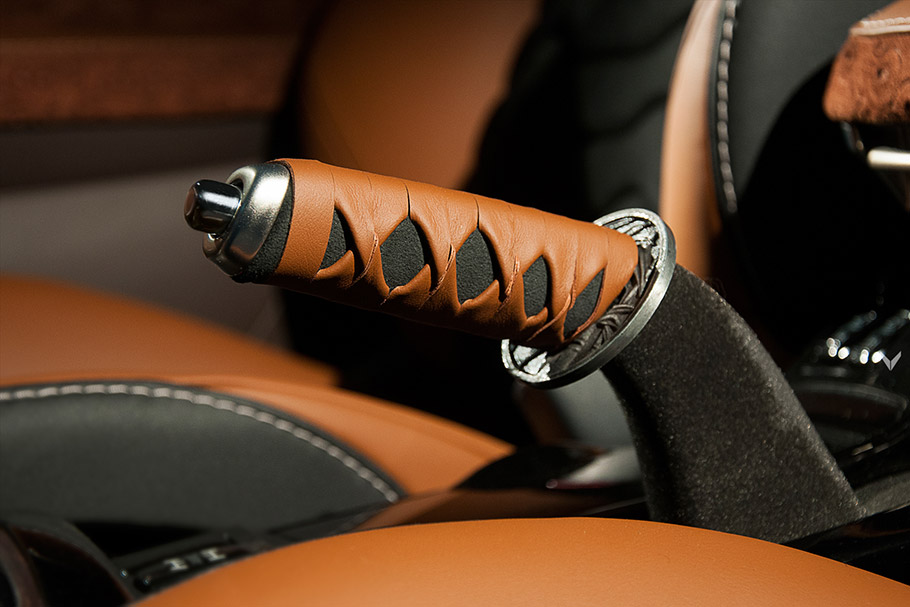 Source: Vilner