Vilner Revives Mitsubishi Pajero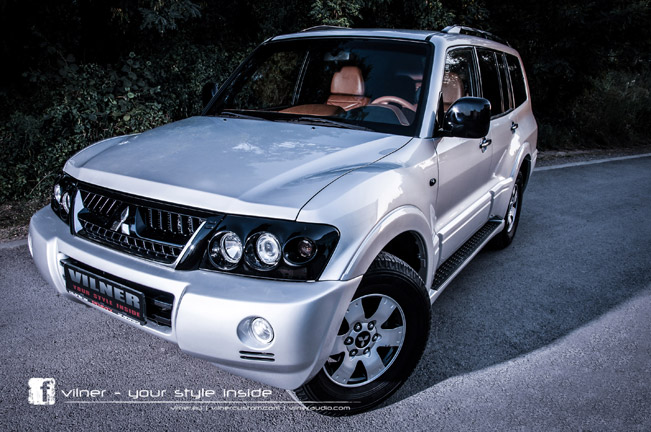 Art Studio Vilner has given a new and more luxurious life to the old and plain Mitsubishi Pajero. The professionals have broken the myth that this Mitsubishi can not look luxurious.
The story of this project began when a few months ago a client who lived in Denmark and who was delighted by the tuning company's projects came to the designer's studio with a big plea: to breathe a new life to the sentimental for him Mitsubishi Pajero. And not just any life, but one which is luxurious and impressive.
In fact, the project was worth several times the value of the car. The working process began with the complete disassembling of the automobile. Then it was cleaned of rust, diligently restored down to the tiniest detail, and then repainted.
Next, the tuners isolated the entire coupe with vibration and noise insulation for maximum comfort, and then they began with the interior. The client have chosen color scheme in brown and black, and due to the fact that that everything originally was in grey, there was a need to remake every single detail in the interior – from the floor mats to the door seals.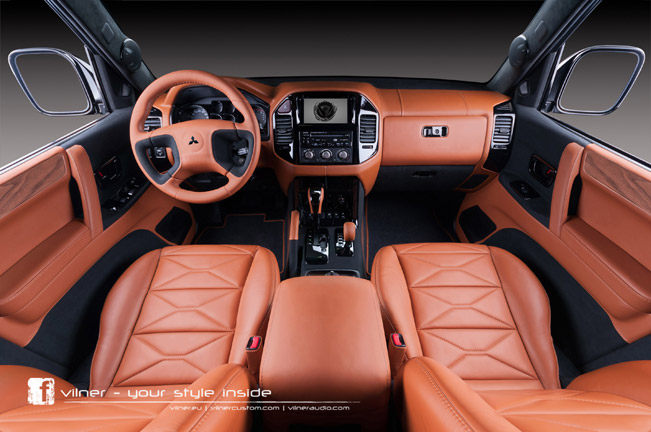 All of the dashboard plastic elements were repainted in high-gloss black, and the others were covered with Alcantara. Details and engraved plaques were built in and they were made of real Walnut veneer, which was then treated with satin varnish for more natural feel.
Another highlight here is the decision to suture the veneer to other materials. Moreover, this Mitsubishi was also equipped with built in a high-quality audio system, which is controlled via an Audison processor for finer adjustment of the sound.
At last, in order to enhance the feeling of luxury, Vilner created an individual travel bag made of the same leather as the interior and carrying company's logo.