VÄTH improves the performance characteristics of Mercedes-Benz C450 AMG 4MATIC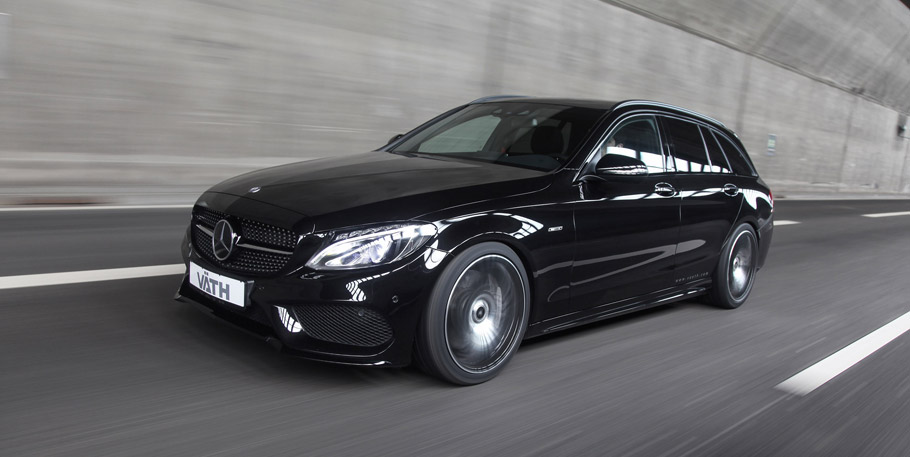 VÄTH has unveiled its latest project based on the Mercedes-AMG C450 4MATIC (W205). The tuning company has developed a special kit called V45, which boosts the power of the model. The result is impressive and it doesn't' include only output optimization, but it does also feature some important upgrades that aid the performance of the car. Here are the details.
First and foremost, the kit features individual precision-adjustment of the engine electronics as well as an increase of the top speed and large cooling system. The effect of all this is a total output of 441 HP (324 kW) and 772 Nm (570 ft-lb) of torque. The top speed has grown up to 300 km/h.
SEE ALSO: The Stronger the Better: Meet VÄTH Mercedes-Benz C63 AMG
This is pretty intriguing especially when it comes to comparing it to the stock figures. Precisely, the original output of the engine is 362 hp (270 kW) and 520 Nm (384 lb-ft) of torque. The top speed was electronically limited to 250 km/h.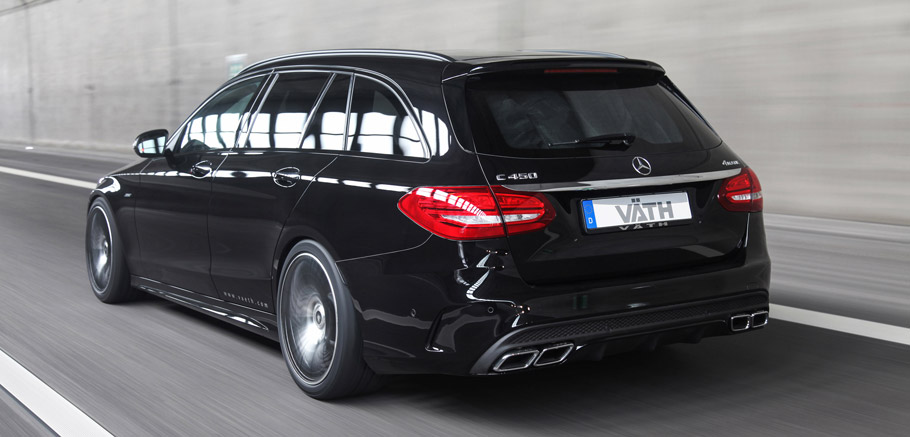 Then the next step was to add VÄTH end muffler system with valves made of stainless steel. At each side of the rear, we see one of the two oval tailpipes with flanged edges in 118 x 85 mm size. Furthermore, the lowering thread kit gives the Mercedes sportier stance, lowering it of 20 up 40 mm.
To ensure an adequate braking power, the tuner upgraded the entire brake unit with durable braided steel flex lines and high-performance racing-brake system oil. Moving forward to the wheel-tire-combination, it comprises of rims 19-inch size fitted with 245/35ZR19 tires on the front axle and 275/30ZR19 on the rear axle.
We do expect great performance accomplishments of this one-off Mercedes C450 AMG.
Source: VÄTH Automobiltechnik