Teaser: Vilner Mercedes-Benz SLS AMG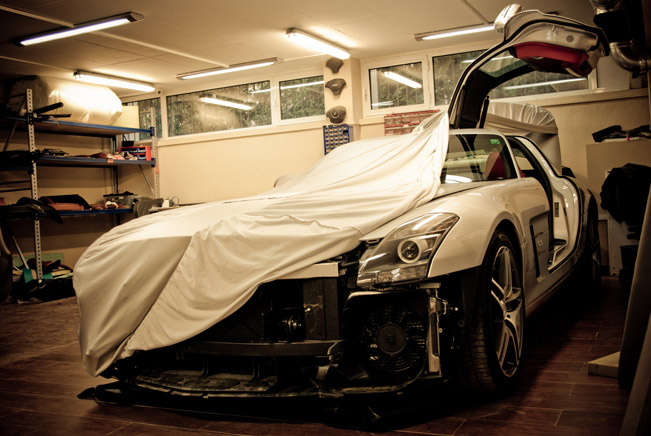 How do you think the perfect present for Christmas would look like? I personally would love to have a white Mercedes-Benz SLS AMG wrapped with a big red band - not under my Christmas tree but in front of my house. In addition it has to be a very special kind of Mercedes-Benz, and this means that it has to be unique and full of enhancements.
For this reason, I would imagine that it is tuned by Vilner, which I am sure will make the best and most beautiful interior design! Just try to think about it in an exhilarating red color which includes all the smallest details that the tuners will make. My dream sounds very exciting, doesn't it?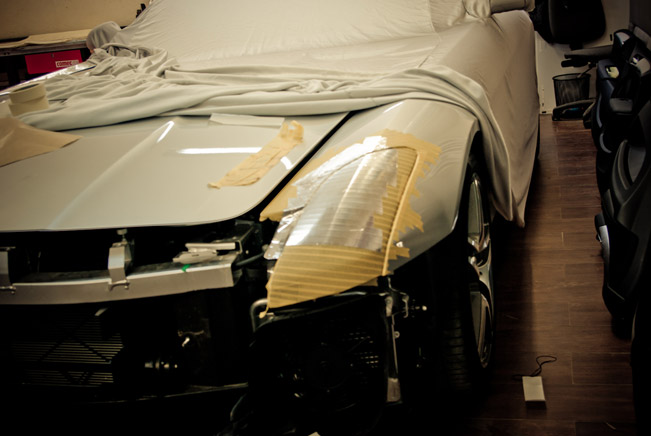 Although I won't be the lucky one to drive this exceptional beauty, there is a particular person who has the same taste as I do. And this fact is proved by the latest teaser images that Vilner has released. They clearly show that the professionals are currently working on an SLS AMG model with white exterior and red interior. Form the pictures we can also judge that the car will include brand new headlights and bumper.
All we are left to do is to wait for the car to come out of the dark and show itself in its true glory. And if you are eager to know what's going on in Vilner's garage, you simply have to follow them on their official Facebook page where you will be daily updated.
Pictures Source: Vilner