Teaser: DMC McLaren MP4 Velocita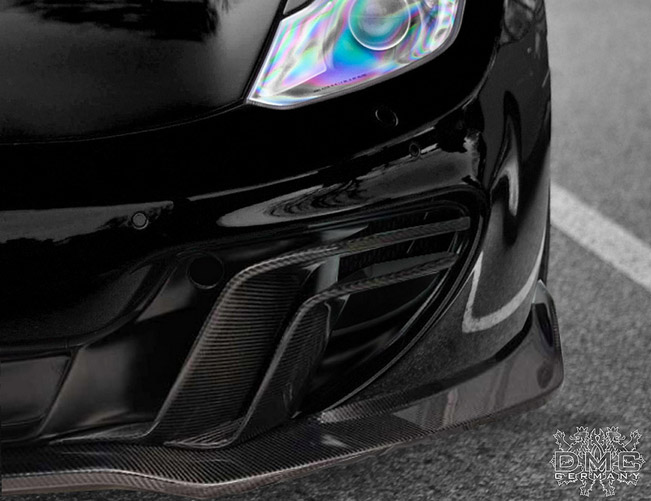 The latest creation of the luxury tuner DMC is called DMC McLaren MP4 Velocita. It hasn't been revealed fully yet, but instead the tuning team decided to tease our sense by releasing these new images.
We can't conclude much from the photo, but what we can see is that this McLaren is definitely going to have more aggressive stance than its other siblings. Given that there are re-designed front-grill and front lip, presumably there will be a whole body package.
Having in mind the work of the luxury tuner, we're also certain to see side skirts, rear diffuser and an aggressive wing on the MP4 package as well. In addition, there will be also a rear spoiler with a "ground braking new design".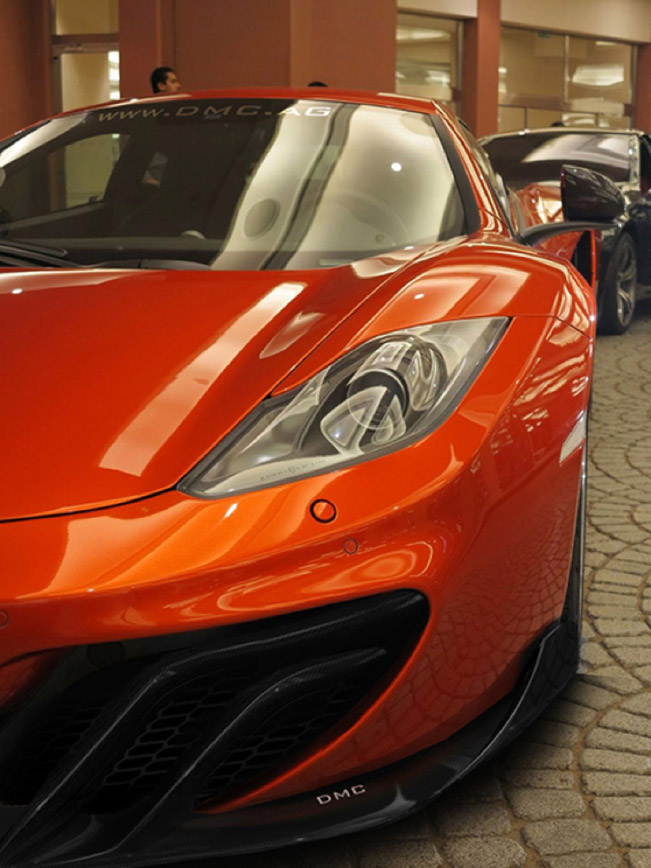 Source: DMC