Suzuki Introduces Dualjet Technology to Swift Model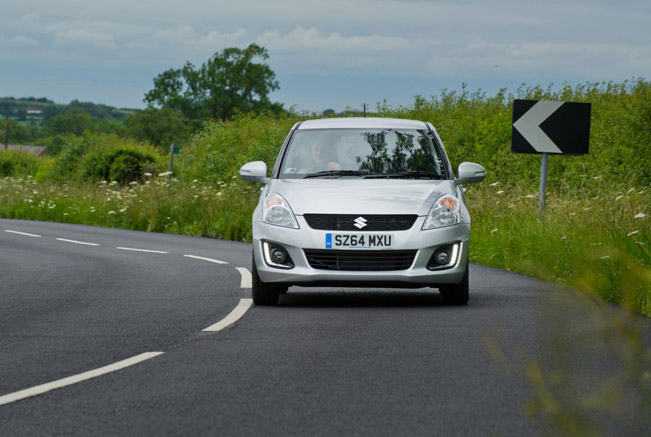 Suzuki Swift will deliver improved fuel economy and reduced CO2 emissions. The reason for this is the addition of new engine for the popular Swift model. The 1.2-litre petrol unit is planned to be introduced next year. This engine incorporates Suzuki's latest technology that uses twin fuel injectors in order to deliver better fuel economy. This new technology is called Dualjet and it has resulted in Swift achieving 65.7 mpg on the EC combined fuel consumption cycle.
Precisely, this is an improvement of 9.2 mpg or 16 percent over the current petrol engine. The other benefit of Dualjet technology is the reduced CO2 emissions, which are now rated at 99g/km. In addition, the Dualjet technology positions the fuel injectors very close to the engine inlet valves. This allows for a finer fuel atomisation or mixture, which in turn provides more effective transfer into the cylinder.
Furthermore, internal modifications to the unit feature the utilization of a new type of inlet port and combustion chamber with other mechanical parts. This minimizes frictional losses and facilitate smoother running.
Other changes have been made to the piston crowns have. They have been modified with a slight bowl shape to deliver higher air turbulence inside the cylinder. In addition, the pistons have cooling oil jets to help reduce internal temperatures.
The future Swift will also benefit from a new type of Exhaust Gas Recirculation (EGR) system. It will be utilized in order to help avoid abnormal combustion or 'knocking'. These modifications have resulted in a higher compression ratio of 12.0:1 versus 11.0:1 for the current engine.
The new 1.2-litre petrol unit produces a maximum of 90 hp (66 kW) and 120 Nm (89 lb-ft) of torque at 4,400 rpm. When compared to the previous petrol unit, which delivers 94 hp (69 kW) and 118 Nm (87 lb-ft) at 4,800 rpm, this accounts for subtle changes, but in improved fuel efficiency and CO2 emissions.
Other modifications feature slight alterations to gear ratios for greater flexibility on the road, and the addition of Engine Auto Stop Start (EASS). The Dualjet technology will initially be available as an optional engine choice on the Swift SZ4 two wheel drive models. Pricing will be confirmed closer to introduction.
Source: Suzuki