STARTECH Debuts Two Bentley Projects in Frankfurt Starting with the Flying Spur

STARTECH is displaying at the Frankfurt Motor Show tomorrow not one but two Bentley models. The first one is the Flying Spur, which will be reviewed right now, and the other one… we'll you have to wait until the next article to know which is it. Unlike, the previously reviewed BRABUS, this car only features an extensive tuning for its exterior and interior. But there is a promise that STARTECH tuners will also offer professional performance upgrades for the V8 and W12 engines in the near future.
Exterior
First we will discuss what happened to the exterior of the Flying Spur, starting with its front. There is a front spoiler, which has been attached to the underside of the production bumper. The effect it makes is that it gives the car a sporty facelift. In addition, it has a sophisticated shape, which reduces the aerodynamic lift on the front axle.
SEE ALSO: BRABUS Announces Mercedes-Benz G 500 4x4² Project for Frankfurt
Next, the tuners integrated fiber-optic daytime running lights that match the appearance of the spoiler lip with the swept-up flaps. The wide air intake in the front bumper is emphasized via two additional panels.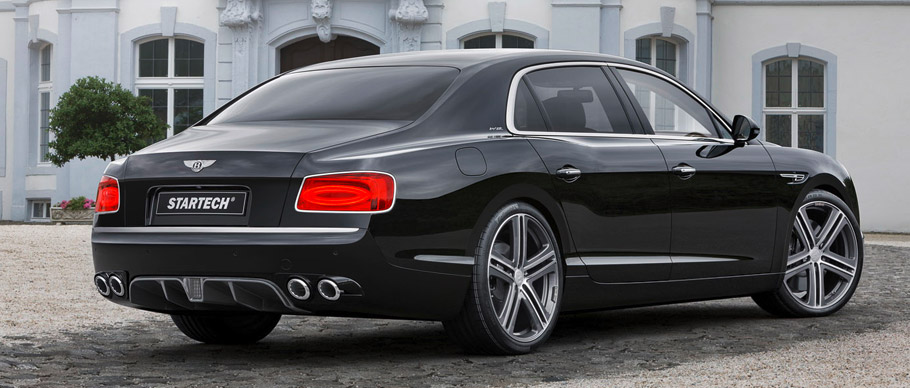 Continuing to the rear, the Flying Spur now has even more dynamic appearance, due to the addition of new diffuser into the rear bumper. There is also a very special feature: the innovative LED module which combines backup lights and rear fog lamp in one module. It also has new design, which is reminiscent of the tail lamp of a modern-day Formula 1 racecar. In addition, there are special panels to the left and right of the diffuser, which frame the four new tailpipes and blend them perfectly with the rear profile.
A STARTECH sports exhaust system is available for this Bentley. The 'thing' about it is that it features electronically controlled system of butterfly valves that allow the driver to control the exhaust note.
Wheels & Tires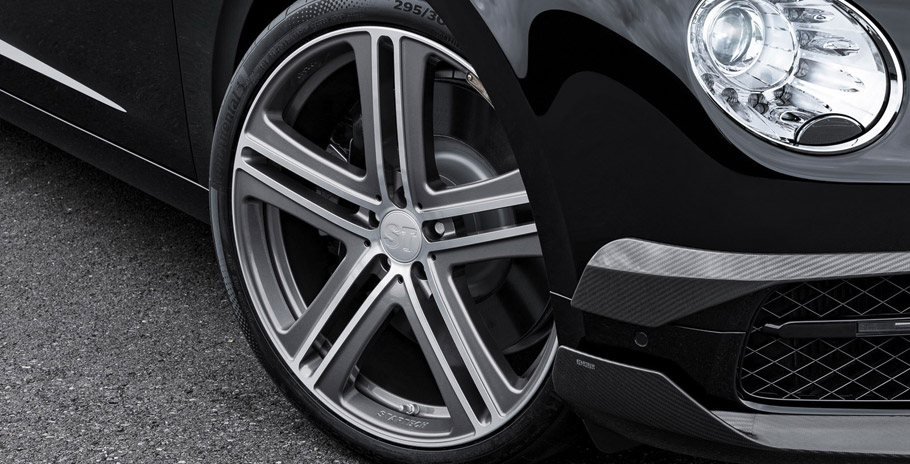 To make the visual stance of the Bentley even more impressive, STARTECH had to chose the perfect wheels. So they decided to use the Monostar G forged alloys in size of 22-inches. High-performance tires of size 295/30 ZR 22 front and back perfectly fill out the wheel wells.
Interior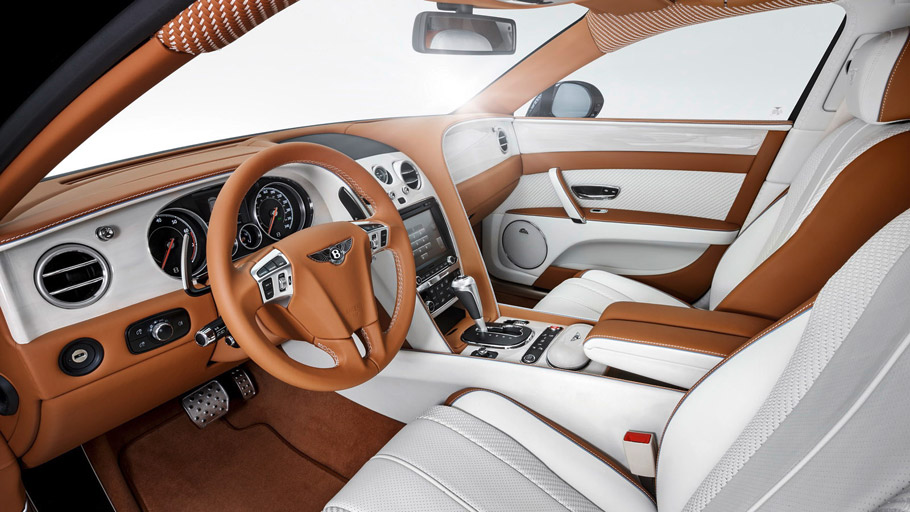 Stepping inside of the car, one sees STARTECH special treatment for this Bentley. As you can see, the interior designers selected an unusual combination of light brown and white leather. This bi-color theme was accentuated via light blue highlights. The work inside also features leather inserts on the seats, door panels and headliner. At last, inside, there is also a custom made wood from white cherry wood.
Source: STARTECH