Rolls-Royce Phantom Drophead Coupe Nighthawk is Here

Rolls-Royce Phantom Drophead Coupe undoubtedly conveys a mixture of class, good look and grace. Being one of the finest cars to move around the streets now it has become even more phenomenal and provocative thanks to the limited-edition Phantom Drophead Coupe Nighthawk. This model is built as a part of the collection of 9 vehicles, each of which offers definite uniqueness.
All cars from the Phantom line are equipped with adaptive LED headlights, Diamond Black Metallic paint, Matt Diamond Black bonnet and a windscreen surround. The already known 6.75-liter V12 engine with 453 HP (338 kW) and 719 Nm (531 lb-ft) of maximum torque resides under the hood. This is enough to sprint the amazing vehicle from 0 to 60 mph (96 km/h) in 5.6 seconds, reaching a top speed of 150 mph (241 km/h).
Rolls-Royce Nighthawk is perfect for people who find the standard Phantom Drophead Coupe not as satisfying as they expect it to be. Limited to just nine cars, the new special edition is an example of what truly stunning Rolls-Royce should look like. Accentuated by carbon fiber treatment on the door panels, dashboard and the steering wheel spokes, the Nighthawk creates a vision of supremacy. The two-tone theme of the cabin features Hotspur Red and black leather and carbon instrument dials.
Rolls-Royce Phantom Drophead Coupe Nighthawk is going to be sold in North America exclusively.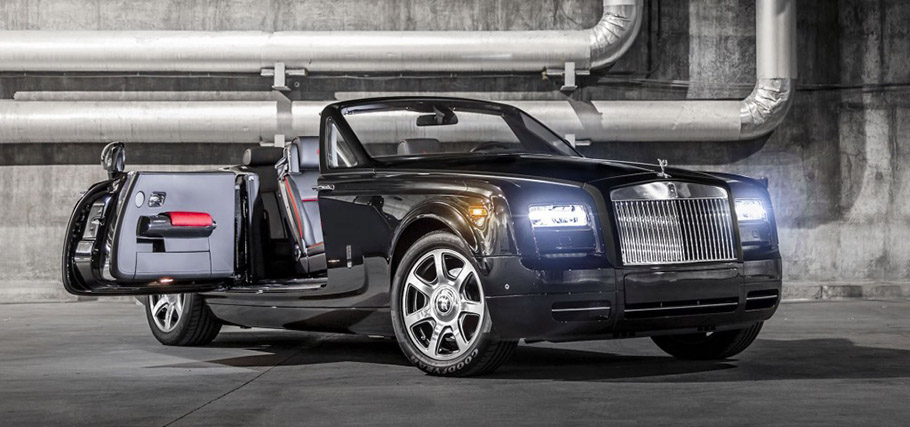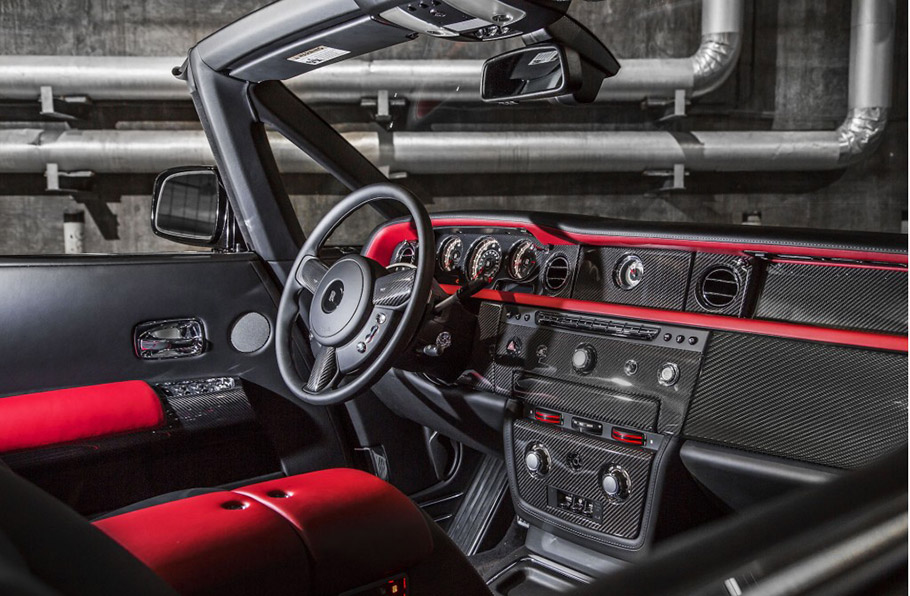 Source: Rolls-Royce