Roadster Enthusiasts to celebrate 20 Years of Mazda MX-5 at Le Mans
This year, the world's most legendary endurance race will be venue for the 20th anniversary celebration of the world's most loved roadster: the Mazda MX-5. First shown at the Chicago Motor Show in February 1989, the original Mazda MX-5 (called Miata at the time) triggered a rebirth of the two-seat roadster. Then as now, the car embodies Jinba Ittai (a Japanese expression meaning "rider and horse as one") and delivers the very essence of sports car fun. This has been perpetuated by subsequent Mazda designers of three generations of MX-5 since then, earning it a place in the Guinness Book of World Records with more than 850,000 units sold to date.
A total of 200 MX-5s from all over Europe will meet at the 24 Hours of Le Mans to commemorate 20 years of Mazda's cult roadster, and the special relationship it has with thousands of fans worldwide. The event has been organised in cooperation with MX-5 clubs around Europe and will take place on 13 and 14 June this year.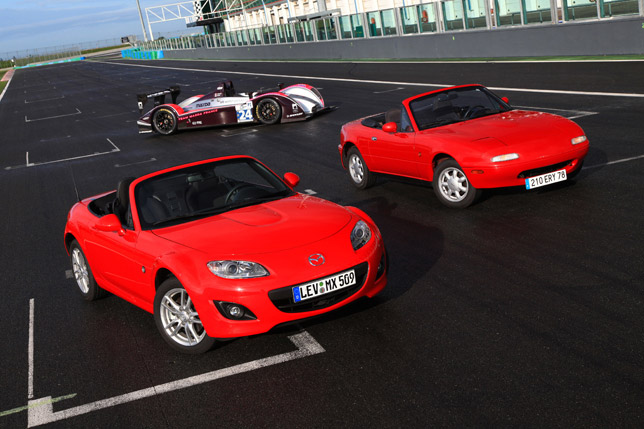 The 24 Hours of Le Mans - the perfect venue to thrill Mazda enthusiasts
Mazda MX-5 owners and fans wishing to be part of this exciting event are requested to contact their national MX-5 club or visit the Mazda France website www.mazda.fr. A complete package is on offer for attendees, including a place for their car, an anniversary polo shirt, a rally plate, dinner and breakfast and some other surprises; all from 100 Euros. It also includes a unique chance to experience the thrill of watching the 24 Hours of Le Mans race live, since the participants will be invited to camp at an exclusive Mazda Camp reserved for them bordering the circuit. From here Mazda MX-5 fans will have the opportunity to show their support to the 3 teams motorized by Mazda engines in the LMP2 category. A "Best of Show" competition will also be held during the event with a special award going to the most beautiful MX-5.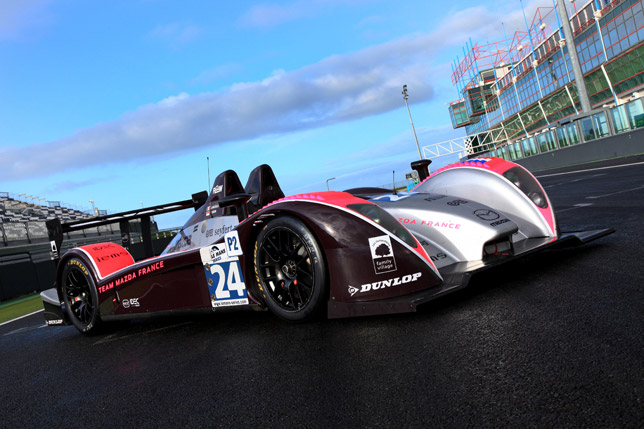 Endurance - a field of expertise for Mazda
Mazda wrote motor sport history by winning the 24 Hours of Le Mans on 23 June 1991 with the Mazda 787B piloted by Johnny Herbert, Volker Weidler and Bertrand Gachot. This was the first victory ever by a Japanese manufacturer and also the first for a rotary engine at Le Mans - a double success still unrivalled today. The high-performance Mazda 787B displayed the superior reliability of Mazda rotary-engine technology that day, and was subsequently entered in the Hall of Fame of motor racing.