RevoZport Mercedes-Benz CLA-Class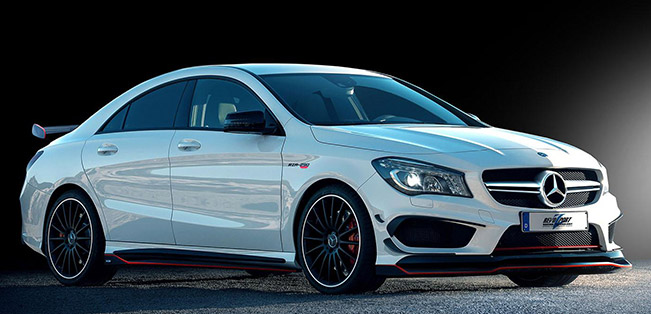 RevoZport has introduced their latest tuning program for Mercedes-Benz CLA-Class. The tuning company is offering styling and performance upgrades for all models in the range including CLA 180,200,250,260 and AMG CLA45.
The exterior can be fitted with one of three different kinds of trunk spoilers: RZA Ducklip Trunk Spoiler, RZA GT Spoiler and RZA Carbon Trunk with Integrated Hydraulic Spoiler. There is also a new carbon fiber front splitter, carbon fiber canards and a ventilated front hood. Last, but not least is the sporty rear diffuser,
"We didn't want to spoil the design of the CLA sleek look, so we offer 3 options for customer to choose and the one I personally love most is a simple but a bit more aggressive ducklip spoiler which will adjust its angle according to the speed", said RevoZport's MD Charles W.
RevoZport offers performance upgrades for CLA 180,200,250,260 and AMG CLA45. These include an ECU re-map, aluminum pedal shift and complete Ttianium sports exhaust system.
All products are now available to order!
Source: RevoZport