RENNtech Mercedes-Benz CL 65 with Multi Spoke Forged Wheels in Silver Pearl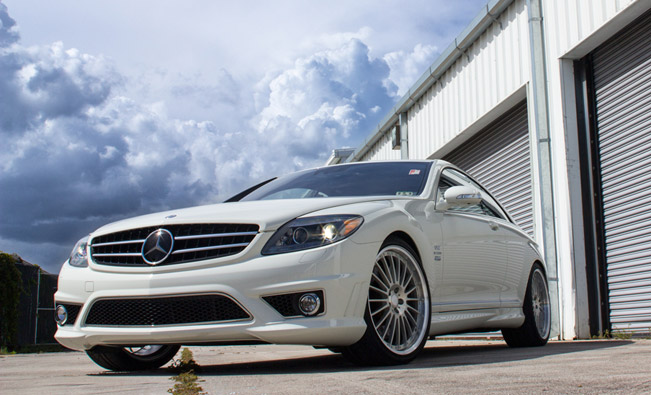 The latest project of RENNtech involved the Mercedes-Benz CL 65 model. The tuners have equipped the emblematic car with the lightest two-piece forged wheels on the market available.
They entirely change the stance of the white Mercedes-Benz, contributing to its more luxurious oulook. The multi spoke forged wheels are finished in a beautiful silver pearl enhancing the style and aggressiveness of the car.
The wheels measure 21″ front & rear in 9.0″ and 10.5″ widths respectively and feature a single barrel designed with each wheel manufactured using state-of-the-art processes. They are elegant but still sporty. In fact, this forged design includes much tighter tolerances than spun multi-piece wheels.
Of course, RENNtech have used only high quality materials to ensure that these wheels are superior to any 3-piece design. In addition, the utilized multi-spoke forged wheel offers ultra lightweight wheel with unmatched strength for the most demanding of performance driven enthusiasts.
Source: RENNtech