Rare McLaren MP4-12C High Sport For Sale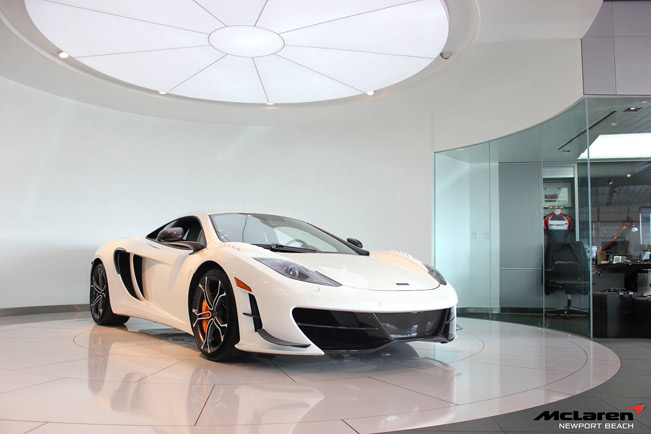 McLaren Newport Beach is the only authorised McLaren dealer in the Orange County and Sand Diego county, and today they have good news for you, the above-average customer. It's in the form of a Pearl White 2012 McLaren MP4-12C High Sport that has only done 4,713 miles.
High Sport means that there are only a few of these on the streets (note the "Chassis 4" (out of 10) plates). It also means that you get cool stuff on it which you won't find on standard editions MP4s. Stuff like an even more downforce-friendly carbon fiber front bumper, a composite underbody again with more downforce generative properties, carbon fiber rear wheel vents, front wheel arch louvers, carbon vented rear deck and engine cover vents, carbon ceramic brakes, carbon mirror caps and an F1 style badge.
That's a lot of niceties but you do pay a lot of money for them. $399,888 to be precise. The original MSRP stood at $458,256 so that's quite the discount (for a car that has barely seen the light of day). Apparently, everything has been kept up to standard since day one by an authorized McLaren dealer. You also can opt for McLaren's Qualified Extended Warranty.
The MP4-12, although a tiny bit outdated nowadays, is still a serious player. It holds a 3.8-liter Twin Turbo V8. This one being an HS, it most probably has a boost of 75 hp over the standard 592 value. Quite the catch then!
Source: McLaren Newport Beach