Racing Cowboys Tell Us Which is "World's Fastest Sedan". You Will be Surprised! [VIDEO]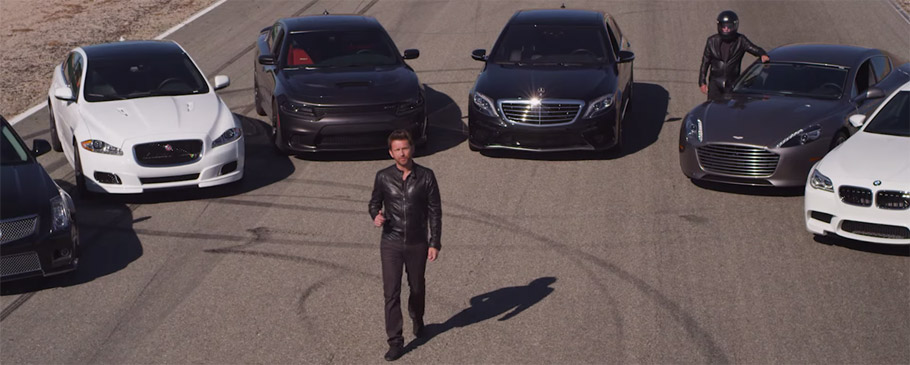 Put six luxury sedans to the test in a three round racing competition in two different states. Although each vehicle has its strengths, only one should be announced "The Fastest Sedan" in the world! And undoubtedly, when one thinks of the world's fastest car, he or she does not imagine luxury sedans. At the same time these beautiful machines run with more and more horsepower nowadays.
This is the reason why Racing Cowboys were tempted to put six of them to the test. The "stars of the show" were Mercedes-Benz S65, Aston Martin Rapide S, BMW M5, Jaguar XJR, Cadillac CTS-V, and the Dodge Charger SRT Hellcat. Together they have the combined value of more than $800 000 USD!
One of the quickest ways to measure car's performance is how fast it is and how much time it needs to accelerate from 0 to 60 mph. At first, Racing Cowboys started their elimination competition with two races. In the number one 0-to-60 race, the cars competing were the Mercedes, Cadillac and the Dodge, while in the second one the other three.
Those two cars that have shown the slowest results in each of the races were sent back home. Have you guessed which couple was eliminated first? Then the cowboys continued to the semi finals and finals, but we will not reveal any more details. You will be definitely surprised!
Watch the extensive video below and find out which is "World's Fastest Sedan?"! You can also let us know what you think!
Video Source: YouTube
Source: Racing Cowboys