Racer Crashes His £250 000 1924 Bugatti Type 35 [VIDEO]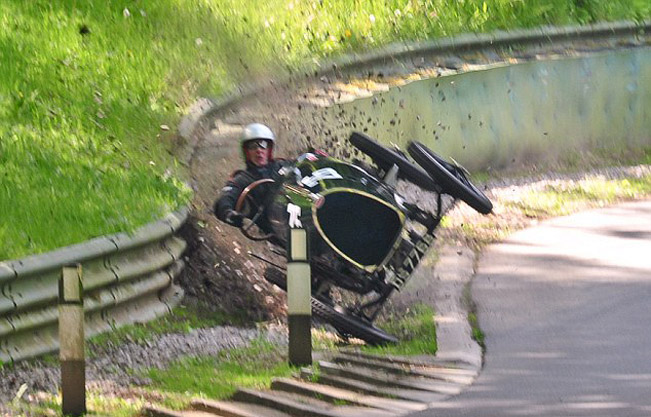 Bugatti brand is famous for its unsurpassed performance, design and luxury it delivers. The company was found in 1909 by the Italian-born Ettore Bugatti. The focus in this present case however falls on the 1924 Bugatti which is better known as Type 35 and which is associated with many racing victories.
The production of the first models of the Type 35 began in 1924 and the vehicle was equipped with 2-liter unit. The race car won in many competitions till the beginning of the 1931, when the last version of this model was introduced.
The latter was equipped with 2.3-liter engine and included a compressor. It was known in the automotive world as Bentley T35 TC or T35B and it was only vehicle suitable for both road and racing.
In the video below you can vie how a racing driver crashed his quarter of a million Bugatti Type 35 classic racing car. The person behind the wheel was Edmund Burgess, 56, from Lavenhan, Suffolk, and he was competing in the Prescott Speed Hill Climb in Winchcombe, Gloucestershire on 2nd of June.
The reason for the accident was that the brakes on this classical Bugatti failed. More interestingly however, is the fact that although the vehicle flipped right over, and even the driver obviously hit his head, Burgess dusted himself off, and after paramedics assessed him, he headed straight to the bar to have a beer.